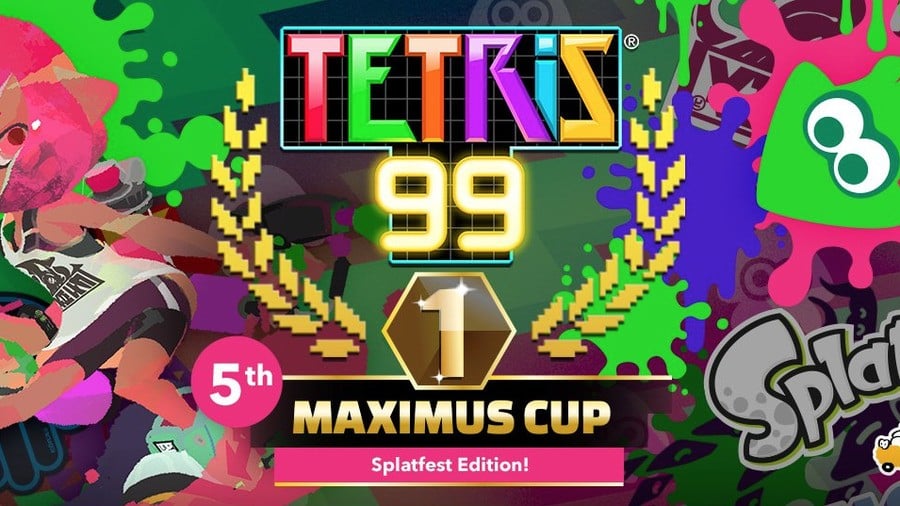 A brand new Maximus Cup event has been announced for Tetris 99, but this one is particularly special. The event will be celebrating Splatoon 2's final Splatfest, giving players a chance to unlock a Splatoon-themed in-game theme.
The event will be taking place from 12th July at 12am PT up until 15th July at 11:59pm PT. Just like past Maximum Cup events, players who earn 100 points over the course of the weekend will unlock the bonus prize.
So far, the event has been confirmed for Japan and North America, but we can't see why it wouldn't also make its way to Europe. We'll keep an eye out for further announcements.
WIll you be taking part in this one? Will you be aiming to pick up that Splatoon theme? Tell us below.
[source twitter.com]