LEGO Jurassic World is making a prehistoric leap onto Nintendo Switch later this year. We're not sure how a leap can be 'prehistoric' either, but we had to come up with some sort of fancy intro so shush.
This one first launched on other platforms back in 2015, including both the Wii U and Nintendo 3DS. The game takes players through the first four Jurassic franchise films (so up to the first of the modern Jurassic World entries) and recreates the series' classic moments in LEGO form.
Here's a quick feature list for you to explore:
– Relive key moments from all four Jurassic films: An adventure 65 million years in the making – now in classic LEGO brick fun!
– Wreak havoc as LEGO dinosaurs: Choose from 20 dinosaurs, including the friendly Triceratops, deadly Raptor, vicious Compy and even the mighty T. rex.
– Customize your own dinosaur collection: Collect LEGO amber and experiment with DNA to create completely original dinosaurs.
– Populate and explore Isla Nublar and Isla Sorna: Put your unique dinosaur creations into paddocks as you complete special Free Play missions.
– Play with friends with easy access drop-in, drop-out gameplay option.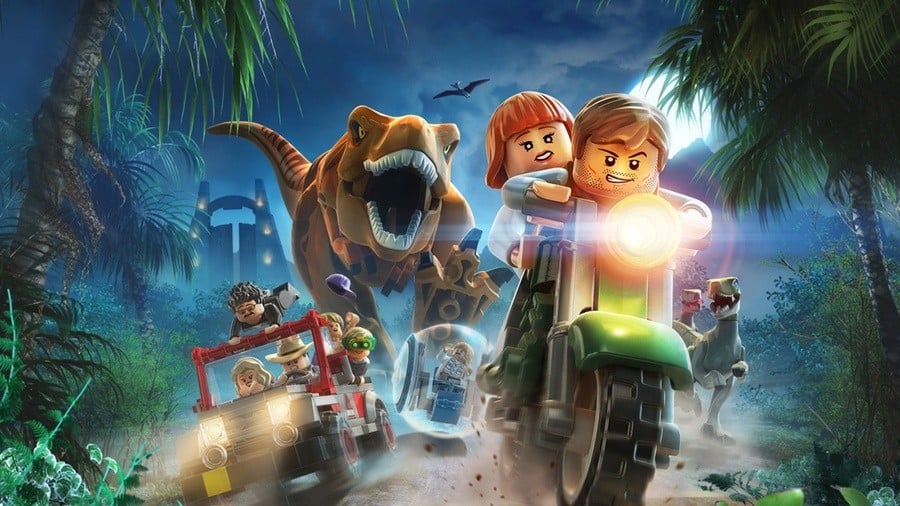 When it first came to Wii U, we enjoyed revisiting the films in the LEGO series' traditional humorous style, but felt let down by its technical disappointments. Hopefully this Switch port can address those issues; it does come with three previously released DLC packs as standard, which could well put this edition above earlier releases already.
Are you a Jurassic Park fan? Will this one be going on the wishlist? It arrives in Europe on 20th September and in North America on the 17th September.
[source vooks.net]