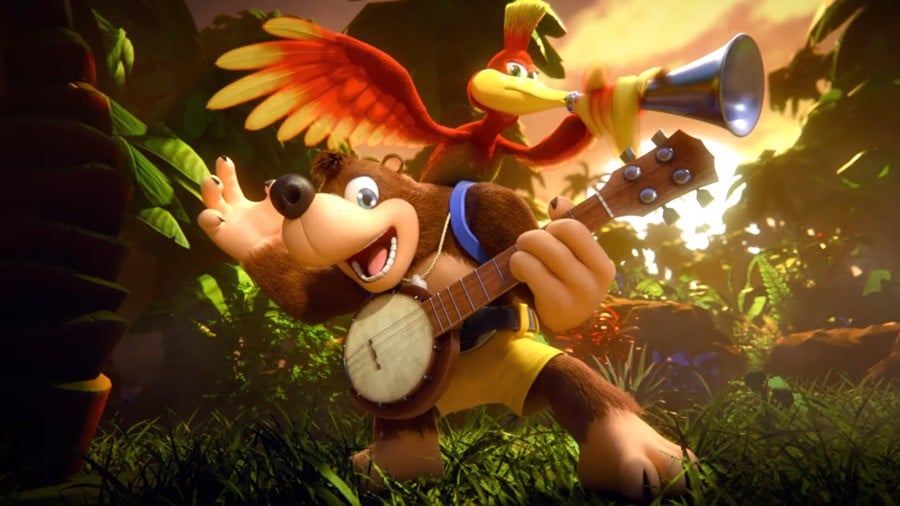 Super Smash Bros. series director Masahiro Sakurai has explained that securing Banjo and Kazooie as playable characters for Ultimate came "quite easily", despite the IP now being owned by Microsoft.
The information comes from Sakurai's latest column in Japanese magazine Famitsu. In the column (which has been translated by @PushDustIn on Twitter) he discusses both Banjo-Kazooie and Dragon Quest's 'The Hero' appearing as DLC fighters and reveals several little tidbits about the process of working with both franchises.
He notes that Banjo and Kazooie were "incredibly requested" by western fans; "even after King K. Rool and Ridley, requests were still coming in", he says. Series developer Rare was sold to Microsoft in the early 2000s, and with Microsoft being a rival to Nintendo in the console market, Sakurai notes that "it's usually thought that you shouldn't help our your rivals".
Despite this, and likely thanks to Microsoft being publicly open to the idea of the duo appearing in the game, Sakurai and co. were "able to get the character quite easily". He goes on to thank Rare for their assistance, noting that it allowed him to satisfy many fans' requests.
Speaking about the inclusion of Dragon Quest's The Hero, Sakurai has noted that he "felt nervous" about including a franchise held with such high regard in Japan. Interestingly, in early development The Hero was planned to be silent - to fit alongside the main series of games - but with Dragon Quest XI S: Echoes of an Elusive Age adding a voice actor, the plans were changed.
The Hero arrives in the game this summer, with Banjo-Kazooie coming in autumn. Are you planning on checking out these new characters when they appear?
[source twitter.com, via videogameschronicle.com]