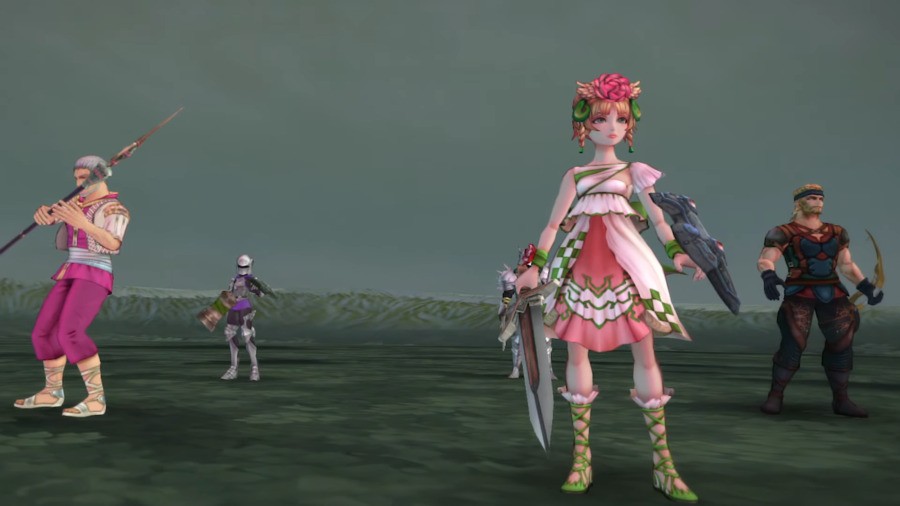 If you're a fan of the SaGa series you're in for a treat, at Square Enix Live, the company revealed Romancing SaGa 3 and SaGa Scarlet Grace: Ambitions would both be released in the west. There's no information about when exactly these games will arrive.
The third game was exclusively released in Japan in 1995 and was previously confirmed for the Switch eShop in the same region last September. SaGa Scarlet Grace: Ambitions started out life on the PS Vita in 2016 and was then released on the Switch exclusively in Japan, last August. This particular version is the enhanced edition. Below is the official E3 2019 trailer:
And here's some additional information about each one, courtesy of Square Enix:
Romancing SaGa 3: The classic 1995 RPG finally comes west in a remastered version! Your choices matter—from your choice of hero, to branching story paths, to recruiting party members, to which skills you'll develop. Every game, a new adventure!

SaGa Scarlet Grace: Ambitions: Create a team of up to five capable fighters and engage in strategic turn-based combat, selecting from 9 weapon varieties, as you take on enemies.
The composition of your group affects your abilities and impacts your tactics. The choices you make will define your legacy!
Are you a fan of the Romancing SaGa series? Have you played the previous games? Tell us down in the comments.