We've already taken a look at the brand new Pokémon coming to Pokémon Sword and Shield, as well as several of the key people you'll be meeting on your journey, so let's now turn our attention towards the meat of the adventure: the gameplay.
The Dynamax Phenomenon
Several new features were shown off in today's Pokémon Direct, including an intriguing new part of battling called 'The Dynamax Phenomenon'. As you can see in the trailer above, specific locations of the new Galar region allow for your Pokémon to become gigantic. This happens during battle; you can opt to transform your Pokémon in this way once during each battle, with its strength and power seeing a significant increase for three turns.
You'll need a 'Dynamax Band' item to trigger the transformation, and doing so will turn your Pokémon's moves into special 'Max Moves'. These are immensely powerful and can trigger additional, stat-changing effects. These transformations were shown to take place during Gym Battles, so you'll want to learn how to use them to your advantage.
The Wild Area
The Galar Region is home to a "vast expanse of land" known as the Wild Area. The area is full of nature and connects several towns and cities, but more importantly, it's home to a greater variety of wild Pokémon than anywhere else in the region. The Pokémon you'll find here can change depending on the weather, so you could find something new each time you visit.
Interestingly, the Wild Area allows players to control the camera to get a good look around. From our perspective, this was one of the more exciting parts of the Pokémon Direct; we've grabbed some screenshots for you below.
Max Raid Battles
Seemingly borrowed from Pokémon GO, a new battle format called 'Max Raid Battles' will feature in Sword and Shield. These battles take place in the Wild Area and allow players to team up with three others to take on a wild Dynamax Pokémon (in other words, a huge one).
Trainers will then get a chance to catch the wild Dynamax Pokémon if they manage to defeat it, but it can't be defeated easily; wild Dynamax Pokémon remain in their giant form for the entire battle and have other unique powers. To combat this, one of the four trainers can Dynamax their own Pokémon.
A press release tells us that some Pokémon can only be caught through Max Raid Battles, so you'll definitely want to give them a go. If you can't join other players online, support trainers will automatically be added to your team.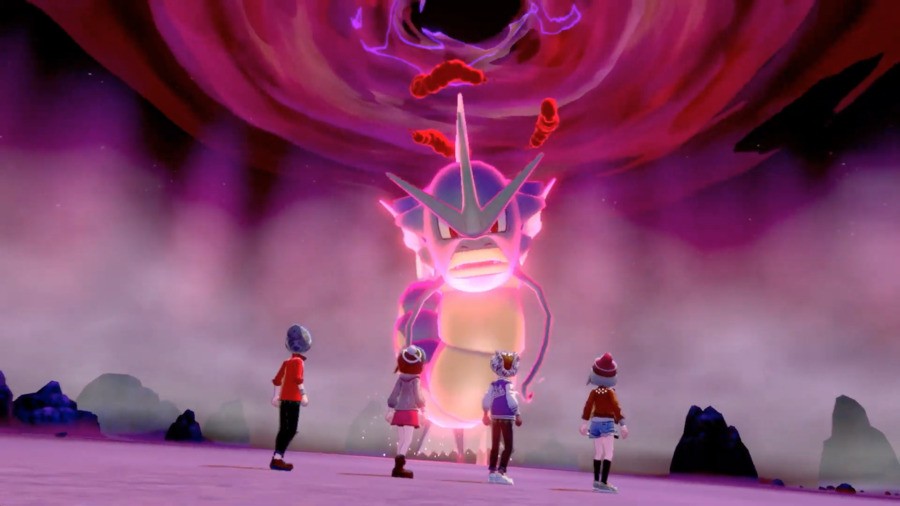 So there you have it. Are you liking the sound of these new features? Are you excited to explore the Wild Area when the games launch on 15th November? Share all of your burning thoughts with us in the comments below.