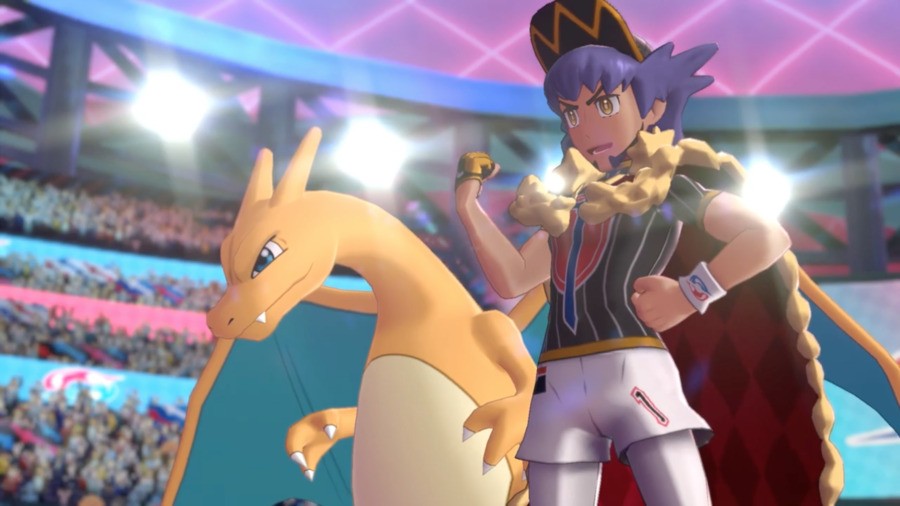 We weren't quite sure what to expect from today's Pokémon Direct, but we were certainly treated to a very generous dollop of new information. As part of the presentation, we were given our first look at Pokémon Sword and Shield's new Professor, Champion, Rival, Professor's Assistant and a Gym Leader, and even more besides.
Let's kick things off with the new Professor and her assistant, shall we? Introducing Professor Magnolia, professor of the Galar Region and a specialist in the Dynamax phenomenon (a new battle style for the new games), and her assistant Sonia, who just so happens to be Professor Magnolia's granddaughter.
Next up, the Galar Region Champion, Leon. The best trainer in the entire region, and no doubt the trainer you'll be facing right at the end of your adventure, Leon is a popular figure who has is very own crowd of admirers. It's all right for some, huh?
Your Rival, Hop, just so happens to be Leon's younger brother. Hop dreams of one day becoming the Champion, just like Leon, and his journey across Galar begins on the same day as yours.
Finally, let's take a look at one of the new Gym Leaders. Milo is a Grass-type expert, and will stand as one of the eight leaders you must defeat on your path to the Pokémon League.
We'll leave you with a few images of other non-playable characters we spotted through the Pokémon Direct.
Are you excited to meet all of these brand new characters in Pokémon Sword and Shield? You'll be able to get your hands on both games this November.