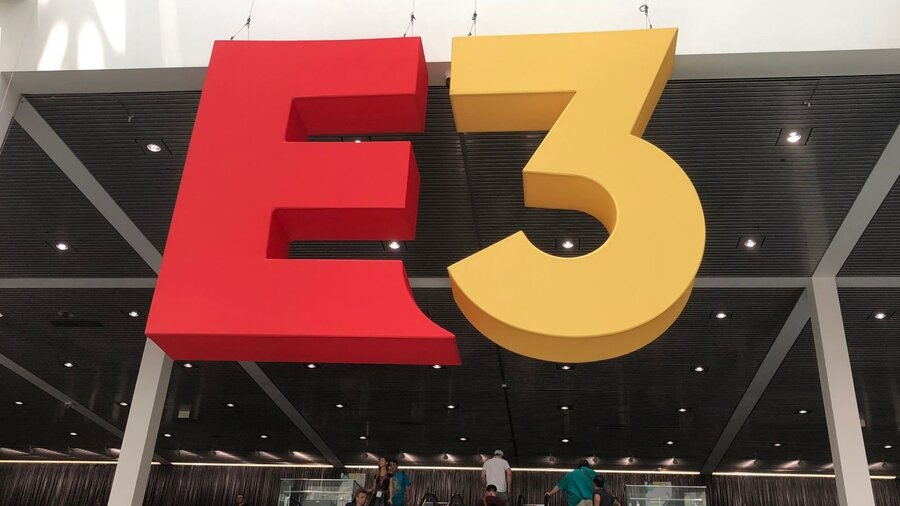 E3 2019 is now well underway with Microsoft and Bethesda leading the charge. But you're mostly interested in what Nintendo's bringing to the table, aren't you?
Below we've rounded up all of the E3 press conferences which you won't want to miss. As always, we'll be live-blogging during the events, so make a note of the time below and you'll see our live blog pop up one hour before the show starts.
Ubisoft - Monday 13:00 PT / 16:00 ET / 21:00 BST
Are we likely to see the obligatory lycra-clad Just Dance pandas this year? Almost certainly. Beyond Good and Evil 2 on Switch? Probably not, but Nintendo and Ubisoft are best buds and we'd wager we'll be seeing some news on more Mario + Rabbids shenanigans, as well as the standard roll call of Assassin's Creeds, Splinter Cells and the rest from Ubi's considerable IP catalogue.
Will they even mention Starlink this year? Will an emotional Yves trot out Miyamoto again? Well, he wasn't at the Microsoft conference, was he! Maybe we'll get Keanu instead. Not a bad substitute, all told.
Square Enix - Monday 18:00 PT / 21:00 ET / 02:00 BST (Tuesday)
It's almost time for the Square Enix E3 2019 presentation! We can expect to see some of the publisher's biggest names, from Dragon Quest to Kingdom Hearts, Just Cause to Final Fantasy and more. What will the publisher have in store for Switch owners, though?
Nintendo - Tuesday 09:00 PT / 12:00 ET / 17:00 BST
Yep, this is the big one. For 40-ish minutes we can expect a smorgasbord of upcoming 2019 Switch titles such as Animal Crossing, Luigi's Mansion 3, Astral Chain, The Legend of Zelda: Link's Awakening and more, plus some juicy surprises.
It's said to focus 'entirely on software', but we'll be waiting for a cheeky 'one more thing'. Check out our video with Alex and Zion chatting about what they expect from Nintendo at E3 2019 if you're not sufficient hyped.
Immediately following the Direct is Nintendo Treehouse Live - Day 1 where we'll see some of the announced games in more detail. So, grab your preferred beverage, strap in and get ready...
Stay tuned on Wednesday and Thursday at 09:00 PT / 12:00 ET / 17:00 BST for even more fun and games with the Treehouse gang.
---
Let us know which E3 presentation you are looking forward to the most...