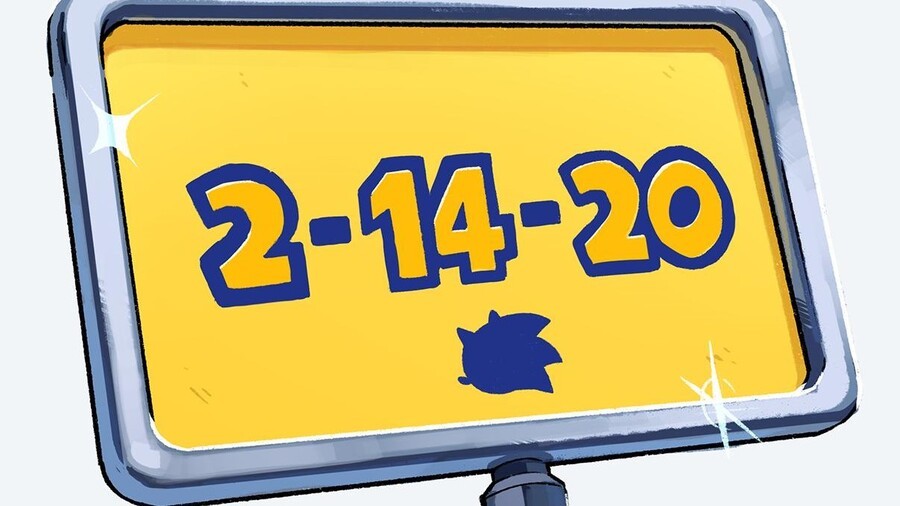 Following the epic backlash from Sonic fans the world over after the debut trailer for the hedgehog's upcoming movie, director Jeff Fowler vowed to change the controversial design. It seems that the VFX artists actually doing the work thankfully have a little more time to get it right this time.
While many Sonic fans - many of whom had taken to rectifying the situation themselves - breathed a sigh of relief at the initial news a redesign was in the works, others questioned the logistics involved in a redesigning the CG star of the movie in such a short space of time. Assuming it wasn't just a simply alteration to his face, retooling the entire film was going to be an epic undertaking and many worried that VFX artists would be crunching until the movie's previous November release date.
Well, it seems that those involved are committed to giving those artists the time they need. The director has taken to Twitter and confirmed that the movie will now open on Valentine's Day 2020:
We're sure the VFX artists charged with fixing things are happier with the new release date - that is assuming Paramount won't have them chained to their desks over Christmas. Looking at the image itself, we can see a conspicuously gloved hand and the silhouette on the sign appears very much like the hedgehog's classic Sonic Team logo. Hopefully this sign is a not-so-subtle hint at the direction of the redesigned character.
The pressure is still on though - the filmmakers can't afford to get it wrong a second time, so hopefully Sonic fans will be satisfied come February 14th 2020. If you need a reminder of the original trailer, here it is:
Are you happy to hear the movie seems to finally be receiving the care and attention Sonic deserves? Do you have faith that the redesign will fix the problems so many people had with the original? Let us know below.
[source twitter.com]