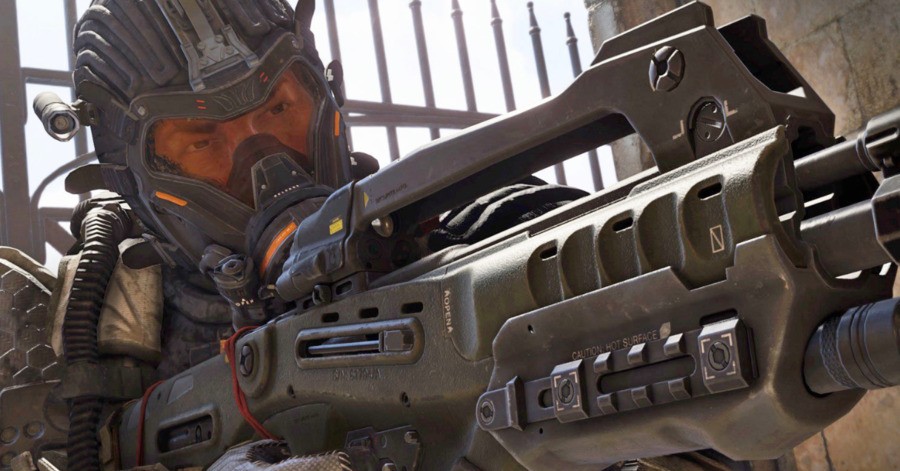 It's incredible to think that the Nintendo Switch – the best-selling console right now – still hasn't had a Call of Duty entry, something even the Wii U has had (twice). Sure, Activision's popular FPS series isn't exactly a natural fit for Nintendo's audience, but games like DOOM and Wolfenstein II have proven that these titles can work on the hybrid system – so it's odd that Activision hasn't made the move yet.
'Yet' being the operative word here, because new evidence unearthed by the excitable chaps over at BadFive appears to point to a potential Switch instalment in the near future.
The smoking gun in this case? Well, the site has spotted references to Switch in the Call of Duty site code; the word 'Nintendo Switch' has been added (and very recently, according to the source) as well as a reference to the console's 720p screen resolution. 'nxdock' also appears in the code. What does this mean? Could these be references to the game running on Switch, or merely code within the site which tells it how to properly format itself when viewed on a web browser or YouTube app on the Switch? Your guess is as good as ours at this stage.
Following this rumour, Game Revolution reported that it had done some more digging and found references to Nintendo Account access. This isn't the first time that references to Nintendo hardware have gotten people's hopes up; during the Wii U era, an option to link Nintendo Accounts on the Call of Duty site caused speculation that Black Ops 3 was coming to the system – something that never happened. It's worth noting that code is often shared between sites and these references to Switch could well be a network-wide update that Activision has added to all official web portals for its games.
Or, if you're as bold as the guys over at BadFive, this is solid intel on Call of Duty finally making its Switch debut. We'll let you make your own mind up on the matter, but Call of Duty news is expected later today, so who knows?
[source gamingintel.com, via badfive.com, gamerevolution.com]