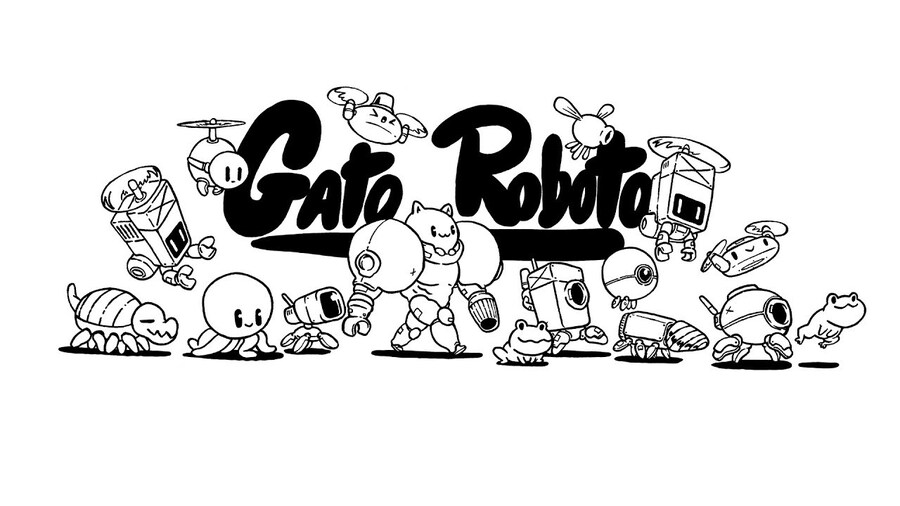 The latest Nintendo Download update for North America has arrived, and it's bringing new games galore to the eShop in your region. As always, be sure to drop a vote in our poll and comment down below with your potential picks for the week. Enjoy!
Nintendo Switch
Kotodama: The 7 Mysteries of Fujisawa (PQube, Tue 4th June, $29.99) Features • Investigate the secrets of Fujisawa Academy across seven visual novel chapters – where each chapter hides the truth to one of the seven mysteries.
PixARK (Snail Games, Fri 31st May, $39.99) Welcome to PixARK, a vast, wild world filled with vicious dinosaurs, magical creatures and endless adventure! To survive in this mysterious land, you must tame creatures both ferocious and cuddly, craft high tech and magical tools, and build your own base out of cubes.
TT Isle of Man (Bigben Interactive, Thu 23rd May, $49.99) For bikers, there are two types of speed races: the Isle of Man TT and the rest. No other race is as gruelling for the motorbikes and demanding for the riders. Take up the challenge of the Snaefell Mountain course: all 37. 73 miles faithfully reproduced with the champions and their bikes.
Switch eShop
Gato Roboto (Devolver Digital, Today, $7.99) Pounce inside of your cozy armored mech and set off on a dangerous trek through an alien underworld full of irritable creatures and treacherous obstacles in a valiant effort to save your stranded captain and his crashed spaceship. Tiptoe outside the friendly confines of your technological marvel and follow your feline instincts through tight tunnels and mysterious waterways to scavenge for new weapons and gear.
30-in-1 Game Collection (Digital Bards, Today, $14.99) Six exotic islands filled with games and trophies are waiting for adventurers of all skill levels! Explore the islands solo, invite a group of friends over for some local co-op and competitive gameplay, or round up the troops for some wholesome family gaming! Race across island maps in a quest to be crowned Island Ruler!
Ages of Mages: The last keeper (YFC games, Today, $11.99) Take the princess back! Ages of Mages: The Last Keeper is the perfect TPS beat 'em up game for a great weekend on your couch with family and friends. The kingdom is under attack and the princess has been taken! Can our four mages assume the responsibility of Guardian and reinvigorate the ages of the mages?
Alternate Jake Hunter: DAEDALUS The Awakening of Golden Jazz (Arc System Works, Thu 23rd May, $39.99) That was one month ago today. Someone has murdered Saburo's grandfather, Kyosuke, while he was living in New York. Saburo sets off to New York to sort through the belongings and memories his grandfather left behind.
Anarcute (Plug In Digital, Today, $14.99) These are dark times. A group of evil corporations has taken over the major cities of the world. They took control of the media, brainwashed the police and now shamelessly dictate the citizens' lives from the heights of their skyscrapers. It is time to act! Take control of the revolution to face the terrible Brainwash Patrol who's dominating the world.
Arcade Archives IMAGE FIGHT (HAMSTER, Thu 23rd May, $7.99) IMAGE FIGHT is a scrolling shoot 'em up game released by Irem in 1988. Clear the VR training course, then take the fight up into outer space! After you clear each stage, you can check and see how many ships you destroyed.
Crypt of the Serpent King (Rendercode Games, Fri 31st May, $2.99) Crypt of the Serpent King is a medieval first-person hack'n'slash dungeon crawler with roguelike elements. Explore large, randomly generated dungeons. Fight goblins, orcs, skeletons, giant spiders and all sorts of underworld creatures using melee and ranged weapons. Jump over lava pits and spike traps. Level up your character's abilities and choose between 3 levels of difficulty, from casual to hardcore.
GoFishing 3D (Ultimate Games, Tue 28th May, $14.99) GoFishing3D The Real Fishing is a realistic simulator game. We offer many big fishing areas, around which you can move freely, as well as sail across the water on your boat. We have a wide variety of hooks, baits and other fishing equipment.
Golem Gates (Digerati, Fri 31st May, $24.99) Golem Gates is a post-apocalyptic sci-fi blend of action-strategy and card battler, pitting your conjured armies against otherworldly forces. Choose from 100 cards (known as Glyphs) and unleash diverse units, buildings, buffs, and more in tactical combat across single player, co-op, and multiplayer.
Monkey Business (Sabec, Mon 27th May, $9.99) Monkey business is a fun and exciting platform game that will keep you at the edge of your seat for days to come, with 4 Worlds, 36 levels to complete winning won't come easy. Jump, climb and fight with strange creatures, complete levels and open up new levels and World's. Travel through this adventure and reach the final level to fight against the Big Boss, we dare you!
Mowin' & Throwin' (Fri 31st May, $14.99) Mowin' & Throwin' is the perfect addition to your weekly gaming group. Invite your friends over for a friendly lawn mowing competition. Play as lawn gnomes and wreck your neighbor's yard by throwing rocks, fertilizer bags, and psychedelic mushrooms.
Perchang (Chilled Mouse, Tue 4th June, $9.99) It's a puzzle action strategy. Think Lemmings mixed with Marble Madness and you're a fraction of the way there. Also think of some lovely contraptions to really make you think and BOOM! You nailed it! ! The game revolves around getting little balls from the emitter to their home in the goal. Blocking their way are a plethora of obstacles and some helpful elements coloured red or blue.
Prime World: Defenders (Nival, Thu 23rd May) Prime World: Defenders merges classic tower defense gameplay with collectible card mechanic. Your towers, spells and traps - all are the magic cards. Collect them, fuse them and get them even more powerful! Freeze, burn, poison, explode and slash countless enemies with unique Magic and Tower collection!
Ragtag Adventurers (Prime Time, Today, $9.99) Ragtag Adventurers is a boss rush game that pits 4 heroes against terrible monsters in Shared Screen Multiplayer. Play alone or with friends against challenging bosses that will put your skills to the test.
Red Siren: Space Defense (isTom Games, Tue 4th June, $8.99) We are in the future, raw material resources on the Earth have been depleted. With the support of civil society and modern robotics, the private companies have colonized the surrounding planets and utilizing their natural sources worldwide.
Realm Royale (Hi-Rez Studios, Fri 24th May, $14.99) Can you claim the Crown Royale in this hit fantasy Battle Royale? Choose a class, then loot deadly weapons and powerful abilities to dominate the battlefield. Forge game-changing legendary gear to conquer your enemies and ride into battle mounted on your trusty steed! Read our Realm Royale review.
Robot Squad Simulator (Ultimate Games, Fri 31st May, $14.99) Deal with the hardest missions which can't be performed directly by people due to the conditions. Human life and safety is in your hands!
Selma and the Wisp (Ultimate Games, Fri 31st May, $9.99) Imagine you were alone and afraid. Imagine you were lost with no one to help. Imagine you were a child facing its worst nightmare. In utter darkness even the dimmest trickle of light means hope.
Slay the Spire (Humble Bundle, Thu 6th June, $24.99) We fused card games and roguelikes together to make the best single player deckbuilder we could. Craft a unique deck, encounter bizarre creatures, discover relics of immense power, and Slay the Spire!
Super Arcade Soccer (EnjoyUp Games, Fri 31st May, $6.99) Super Arcade Soccer is a fun soccer game with arcade playability; direct, accessible control; and a wide range of actions, such as passing, centering, skill shots
Super Cane Magic ZERO (Studio Evil, Today, $24.99) Cake the Wizard is dead, and his Magic Dog is out of control! Can you save the world? Can you save the Dog? Venture the dangerous hills of Minestronya as Dude, a Baker with the power of bacon!
Timespinner (Chucklefish, Tue 4th June, $19.99) Travel back in time to change fate itself, in this beautifully crafted story-driven adventure, inspired by classic 90s action-platformers. With her family murdered in front of her and the ancient Timespinner device destroyed, Lunais is suddenly transported into an unknown world, stranded with seemingly no hope of return.
Tiny Derby (Triple Boris, Tue 4th June, $4.99) Little critters compete in short and frantic races, and your role is to put hazards and boosts on the race track to hinder the bad guys and help out the good guys (the cute yellow ones).
Vectronom (ARTE Experience, Wed 29th May, $9.99) Feel like solving three-dimensional riddles to a frenetic electronic soundtrack? Let Vectronom inject its colorful madness into your life!
Warlock's Tower (Midipixel, Fri 31st May, $4.99) Warlock's Tower is a retro puzzler with elegantly designed levels around one simple rule - one move equals one life lost. Playing as mailman Tim, you must brave the tower and its complex rooms of maddening puzzles, in a bid to reach the top and deliver a peace offering to the Warlock.
Watermelon Party (Bigosaur, Fri 31st May, $4.99) Watermelon Party is an action puzzle game for 2-4 players where players compete against each other. Players are given tiles of different shapes and need to lay a path for their hero to walk across the map and collect all the watermelons.
Word Wheel by POWGI (Lightwood Games, Thu 6th June, $7.99) The classic word wheel puzzle goes digital! Find as many words as you can from the letters shown, always using the middle letter! There are 100 puzzles to solve and 100 groan-worthy jokes to reveal! Up to four can play! Connect extra controllers to solve the puzzle as a team, or see who can find the most words.
3DS eShop
PDI Check (PDI Check, 23rd May, $99.99) PDI Check is an interactive multiple-choice game utilizing the unique color, 3-dimensional screen on the Nintendo 3DS system to quickly and accurately measure near visual acuity, color vision and stereopsis.
Persona Q2: New Cinema Labyrinth (Sega, 4th June, $39.99) Welcome to the ultimate Persona experience. The sequel to the beloved dungeon crawler, Persona Q2, arrives on Nintendo 3DS. Join the cast of P3, P4, and P5 as they are thrown into a new and mysterious world.
Nintendo eShop Sales

Check out the full list of deals available this week here.
So that's your lot for this week's North American Nintendo Download. Go on, be a sport and drop a vote in the poll above, and comment below with your hot picks!