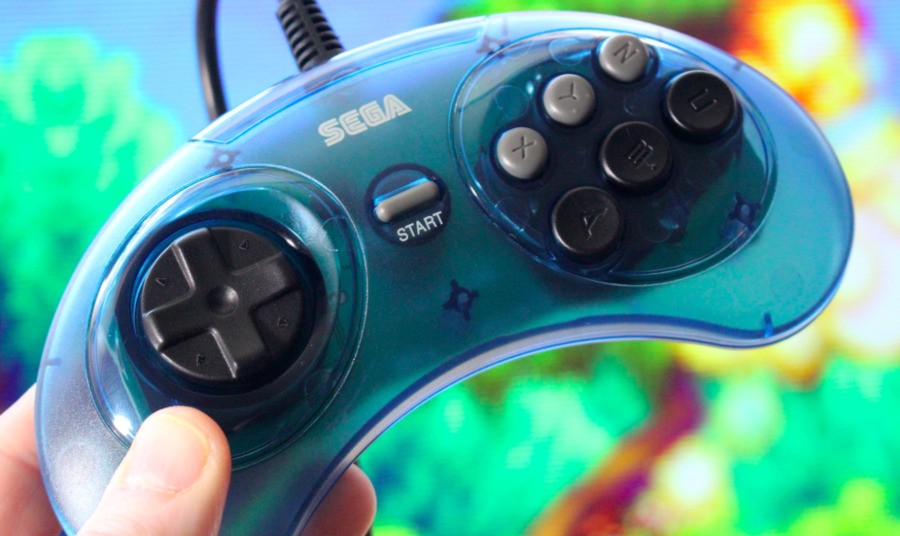 Today, Sega announced 10 more games for its upcoming Mega Drive Mini console – and one of the most exciting inclusions is Street Fighter II': Special Champion Edition, the very first Sega port of Capcom's seminal one-on-one brawler.
There's just one small problem: the Mega Drive Mini ships with a 3-button pad in the west. Only the Japanese edition has the 6-button pad required for making the most of Street Fighter II's 'three punch, three kick' button setup.
Why Sega chose to go to the trouble of making a 3-button pad when the 6-button pad Japan is getting is clearly superior is anyone's guess, but all is not lost. If you're getting the US or Euro model then you can pick up one of RetroBit's excellent (and officially-licenced) 8-button controllers which are a dead ringer for the original pad and should (in theory) be just as good as the ones included with the Japanese Mega Drive Mini. It's worth noting that the Sega Saturn USB pads – also part of RetroBit's range – will work as well.
If you'd rather not have those spare L and R buttons, then RetroBit is releasing a revised version of the controller in August which should be more to your liking. Whichever you choose, 6 is quite plainly better than 3, and if you want to play Street Fighter II on your Mega Drive Mini the way Capcom intended, then expect to pay a little extra.