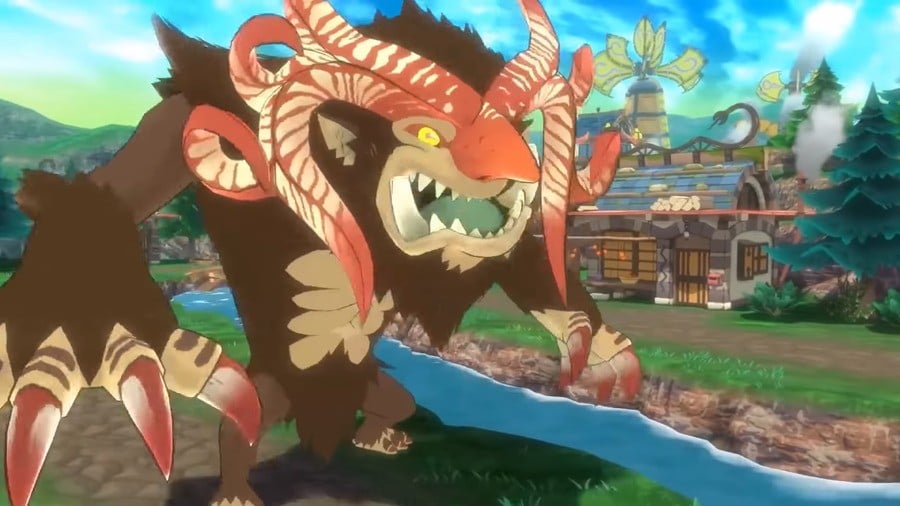 Game Freak, the makers of a little series of games known as Pokémon, is currently focusing on original projects rather than its flagship brand, according to game programmer and director Masayuki Onoue. Speaking with our friends over at Video Games Chronicle, Onoue gave details about how the company uses original projects in order for its staff to gain experience and stay 'refreshed'.
Onoue, a veteran programmer on the Pokémon games and fresh from his directing debut with Giga Wrecker, explained the current set-up at the company:
There are two different production teams here, simply named Production Team 1 and Production Team 2. Team 1 is fully dedicated to Gear Project, while Team 2 is for the Pokémon operation.
What that means is that Game Freak as a company is prioritising Gear Project, which is production team number one, more than Pokémon in general. We are always trying to create something that is equally exciting, or more exciting than Pokémon.
Gear Project is the name of the company's initiative to get original pitches from employees. The fruits of this initiative include HarmoKnight and the incomparable Pocket Card Jockey, as well as the aforementioned Giga Wrecker. The upcoming Switch RPG known only as Town is also apparently related to Gear Project.
Onoue goes on to explain the reasoning behind this focus. Getting to work on different platforms and bring that experience back to Pokémon is one of them, with new ideas from other projects helping keep the franchise and the programmers behind it from getting stale:
When you're a programmer working on Pokémon, you're one of many programmers. However, as a director on Giga Wrecker the experience opened my eyes to the other aspects of game creation, all the way up to users playing the game.
I can now bring that knowhow back to the Pokémon team and try to create something different for Pokémon. It's a good synergy between Gear Project and Pokémon creation.
Currently working on several Game Freak projects, he goes on to say how "2019 will be very exciting". With a full-fledged Pokémon game arriving in the form of Pokémon Sword & Shield later in the year, we're inclined agree. Be sure to check out the full story on Video Games Chronicle for more details and snippets from Onoue.
Variety is the spice of life, so it's good to see Game Freak employees stretching themselves and getting some fresh air outside the Pokémon universe. Do you think it's a good idea to take a break from Pocket Monsters and get some fresh blood coming in? Let us know with a comment.
[source videogameschronicle.com]