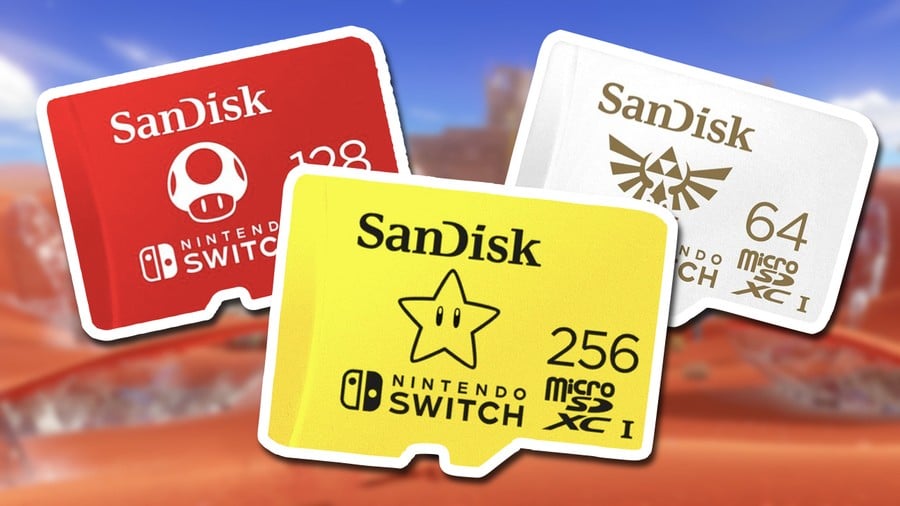 While there are some people who will casually stick a micro SD card into their Switch and forget about it completely, if you are the type of person who likes to pop yours out every once in a while then this new official Nintendo licensed 256GB card from SanDisk could become your new obsession.
In a rather fetching shade of yellow featuring the iconic star symbol from Super Mario games, you'll be the envy of all your friends with this micro SD card - that is, unless they have one with a much larger capacity like the newly released non-licensed 1TB micro SD card.
Priced at £77.99 in the UK (this doesn't appear to be available in North America yet) we're not going to kid ourselves that with only 256GB of storage that this represents good value for money, but it sure is pretty. If you do want to pick one up, then feel free to use the links below.
We've also included the other two officially-licensed micro SD cards with Zelda and Super Mario mushroom themes. Perhaps you will want to collect the whole set!
For better value options, be sure to check out our best Nintendo Switch micro SD cards guide. Let us know what you think about this bright yellow memory booster with a comment below.