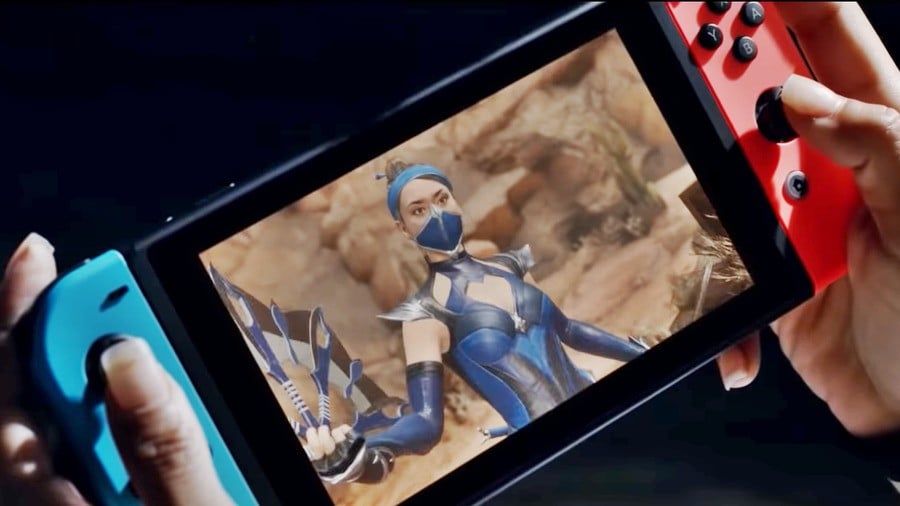 If you're going to fork out $100 for that fancy premium edition of Mortal Kombat 11 on the Switch, surely you would like to know what the game looks like beforehand, right? The co-creator of the series Ed Boon has even said himself this version of the game is "looking great" so when can we see it?
With the eleventh entry in the long-running fighting series now due out in a few weeks - at least in North America, Nintendo has decided to take matters into its own hands by uploading a showdown between Kitana and Scorpion. The downside is the 30 second clip only includes about three seconds of direct in-game footage. Even then, it's just the pre-fight cutscenes, so we don't actually get to see any gameplay. Bah!
It's hard to understand why NetherRealm Studios is holding out on Switch fans like this. Boon has told us how fantastic the Nintendo version is and various gaming outlets that had the chance to go hands-on with the portable version at PAX East 2019 praised it as well. Releasing a snippet of Switch gameplay footage to the public at this point might help ease any concerns.
Will you be picking up Mortal Kombat 11 on the Switch on day one? Or would you like to see some actual gameplay footage first? Leave your best Mortal Kombat puns in the komments below.
[source youtu.be]