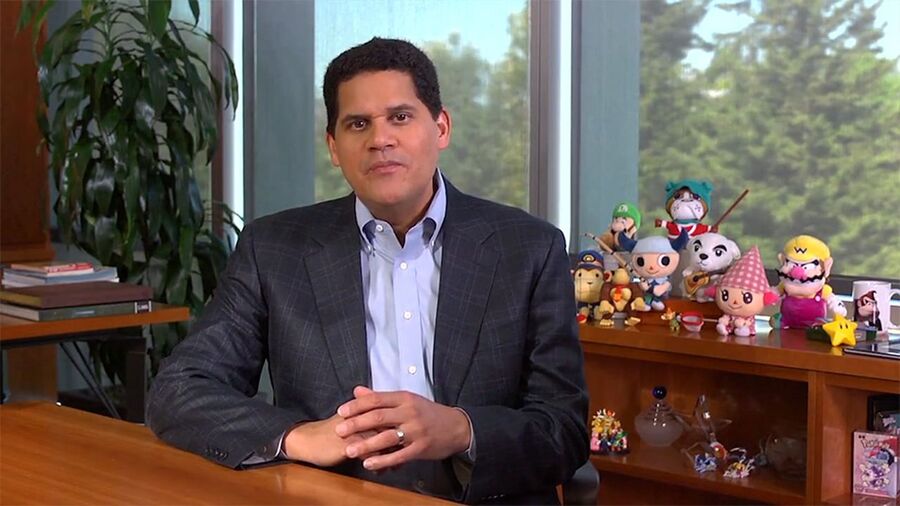 If you've been glued to the likes of social media over the last 24 hours, you may well have seen a new rumour doing the rounds suggesting that a Nintendo Direct is on the way this week. While a rumour can only ever be exactly that - a rumour - we have to admit that this particular case does seem very plausible.
First thing's first, the rumour itself is coming from Gaming INTEL, who says, "According to our source, alongside many other insiders within our team, the 'next Nintendo Direct will be taking place on April 11th, 2019'". All the usual red flags are there - who is the "source" and who are these "insiders"? - but we wouldn't bet against a Direct happening this week regardless. Whether the sources have 100% accurate information or not, a Direct does feel likely.
There are several reasons for this, but the one that's screaming out to us, in particular, is the retirement of Nintendo of America president, Reggie Fils-Aimé. We are now in Reggie's final full week with the company - his final day is said to be 15th April - and what better way to give him the big send-off he truly deserves? In fact, we had already dreamt up the idea of Reggie giving us a proper reveal of Animal Crossing Switch as a goodbye present thanks to a recent Nintendo of America tweet - perhaps that dream will come true after all?
And this leads us on very nicely to our next reason: Nintendo's crazy 2019 line-up. E3 is rapidly approaching, but we're still yet to see our usual levels of pre-release info for the likes of Animal Crossing, Pokémon Sword and Shield, The Legend of Zelda: Link's Awakening, Super Mario Maker 2, Luigi's Mansion 3, and more.
While some of those aren't launching until late in the year, Super Mario Maker 2 is set to release this June - the same month as E3. Surely Nintendo plans to give us more info on the game before E3 comes around? If so, now's as good a time as any. Oh, and we're still waiting for a confirmed release date for Joker in Smash Bros. Ultimate. The list goes on and on.
As always, make sure to treat this rumour with the usual pinch of salt. If it does turn out to be real, airing this Thursday, we'd expect Nintendo to tell us in an official capacity on Wednesday. Naturally, we'll share that news with you the moment it arrives.
Go on then, let your thoughts be heard in the comments below. Is it happening? Is it not? And what would you want to see if it arrives?
[source gamingintel.com]