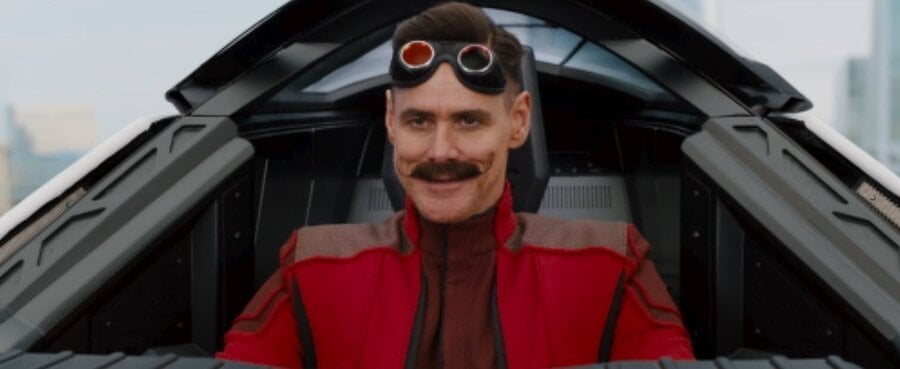 It's fair to say that the upcoming Sonic live-action movie has divided fans thus far. First, there was the lukewarm response to the news that rubber-faced superstar Jim Carrey was set to play Doctor Robotnik, then came the relatively hostile reaction to the movie's posters, which appeared to show a rather human-like hedgehog hero.
Now, we're seeing what appears to be the first image of Carrey as Sonic's famous nemesis, and we imagine it will meet with a frosty reception from some faithful Sonic fans.
The photo — found by Sega Bits — shows Carrey with a full head of hair, which pretty much goes against Sonic canon. He appears to be sitting inside some kind of machine, which matches with on-set photos that have previously leaked online, so we're willing to assume this is legit.
Sega Bits has also stated that the first trailer for the movie will air tomorrow.
Could Robotnik's haircut be due to this being an origin story of sorts, featuring a younger Doctor? Or did Carrey simply refuse to shave it all off? What do you make of the character's look, assuming this is the real deal? Let us know with a comment.
[source twitter.com]