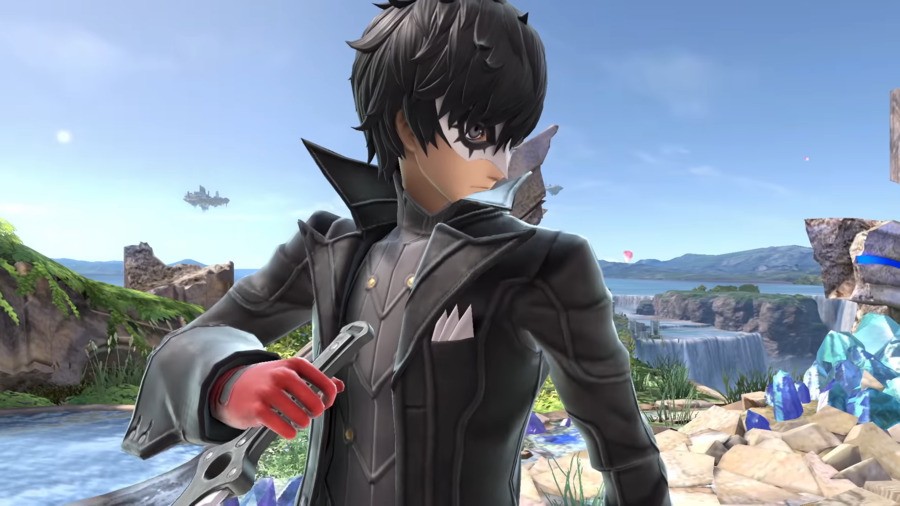 Update: Nintendo's servers appear to be experiencing some technical difficulties.
---
After months of rumours, speculation and teasers, Version 3.0 of Super Smash Bros. Ultimate has finally arrived. What does this mean? Most of all it means you can play as Joker from Persona 5 if you've purchased the first Challenger Pack or the Fighters Pass.
Apart from the popular Atlus character joining the roster as a paid DLC fighter, the Version 3.0 update adds a lot of additional content and modes to the game, entirely for free. This includes the Stage Builder - as previously rumoured, a video editor, a new shared content mode and Smash World. To find out more about all of this, take a look at the below video or check out our previous post.
If that wasn't enough, Nintendo has also release the first round of Mii Fighter costumes. These new costumes are based on Persona 5, Persona 4, Persona 3 and Sonic The Hedgehog. If you're interested in any of them, you'll need to fork out a bit more, as they are not included in the Fighters Pass.
If you're still on the fence, you can always opt with the standalone Challenger Pack. This will set you back $5.99 / £5.39 and includes Joker, the Mementos stage, and 11 Persona music tracks. If you purchase this first pack, you'll also receive access to a Joker route in Classic Mode and open up a special version of the Spirit Board. Alternatively, you can go with the Fighters Pass for $24.99 / £22.49, which gives you access to Joker and four other Challenger Packs - it's also cheaper in the long run.
Have you tried out Joker yet? How are you finding the new modes in Version 3.0? Tell us down below!
[source twitter.com]