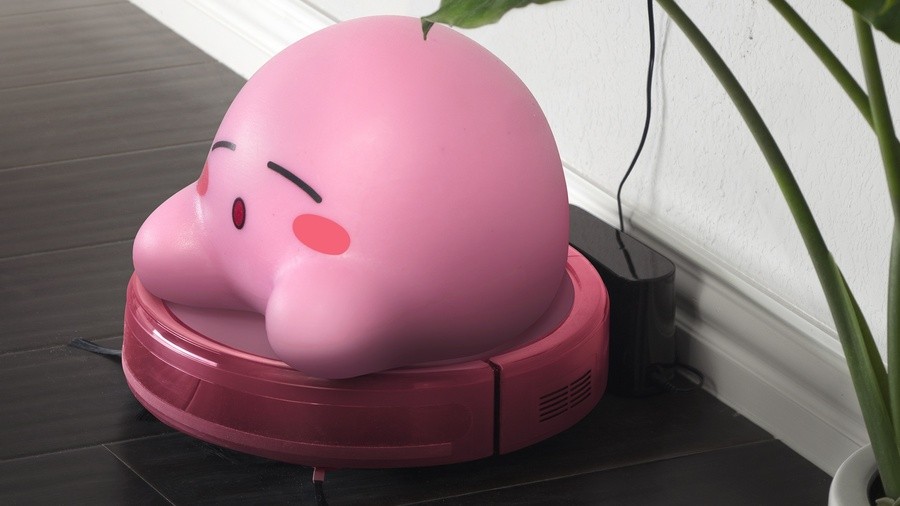 Today, friends, we have learned a very valuable lesson: never browse for gaming goods on 1st April.
Retailer ThinkGeek, which specialises in all sorts of geeky accessories and merchandise, has today uploaded a product listing for the 'Roomby: Kirby Robot Vacuum'. Working just like any other robot vacuum cleaner (we've always wanted one for some reason) this little contraption would see Kirby gliding around your home, sucking up all the dirt from your floor in the most adorable fashion we've ever seen. Just imagine.
Or at least, it would have done those things if it were real. Clicking 'Buy Now' on the product takes you to an April Fool's message - at least that's saved us the $300 it's listed for. Check it out in all its glory below.
You can see the fake listing for yourself here if you're interested. Perhaps you can use it to fool your friends?
We're keeping tabs on the best video game related April Fools' day pranks and gathering them all in one handy place. If you want to see how Nintendo and other developers have been fooling fans, make sure to check that out here.