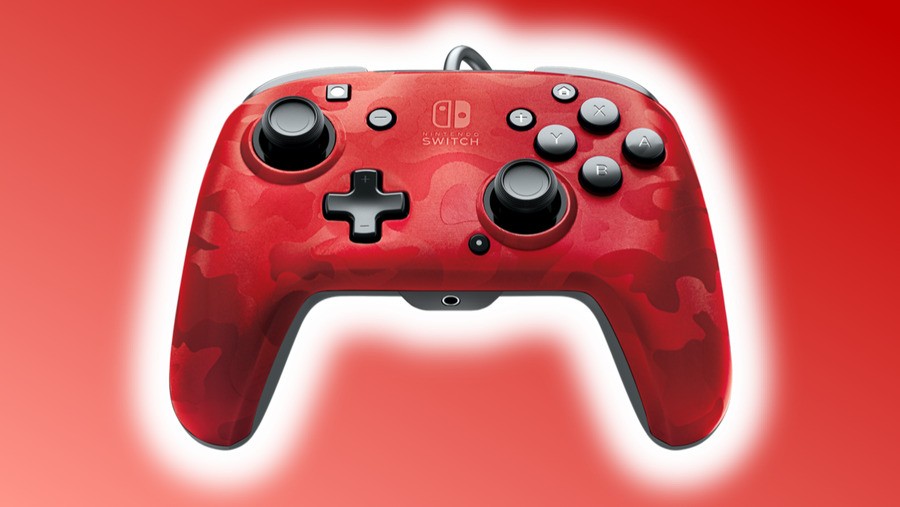 Gaming accessory maker PDP has revealed its latest controller for the Switch, calling it "the best Nintendo Switch controller for serious gamers".
While we'd have to say that nothing can really top Nintendo's own Pro Controller in our eyes, this new PDP design does have a particularly interesting feature. As you can see, there's a standard 3.5mm headphone jack on the bottom (which Nintendo's own controllers are frustratingly lacking) and your audio settings can apparently be adjusted on the fly right from your controller.
It also benefits from an interchangeable faceplate and two additional programmable buttons, the latter of which will no doubt work in a similar way to PowerA's range. John Moore, SVP of marketing at PDP, has shared the following in a press release today:
"When we set out to make the new Faceoff Deluxe+ Audio into the ultimate third-party controller for Nintendo Switch we focused on elite performance and customisation, and enabling more opportunities for in-game chat. We worked with the industry leaders at Vivox to offer the best chat experience possible and now we're helping them get the word out to developers."
This new product is called the 'Faceoff Deluxe+ Audio Wired Controller' and pre-orders are expected to go live in May. You'll be able to get it from PDP's official site and at participating retailers, with its full release coming this summer.

As ever, we'd love to read your thoughts in the comments below.