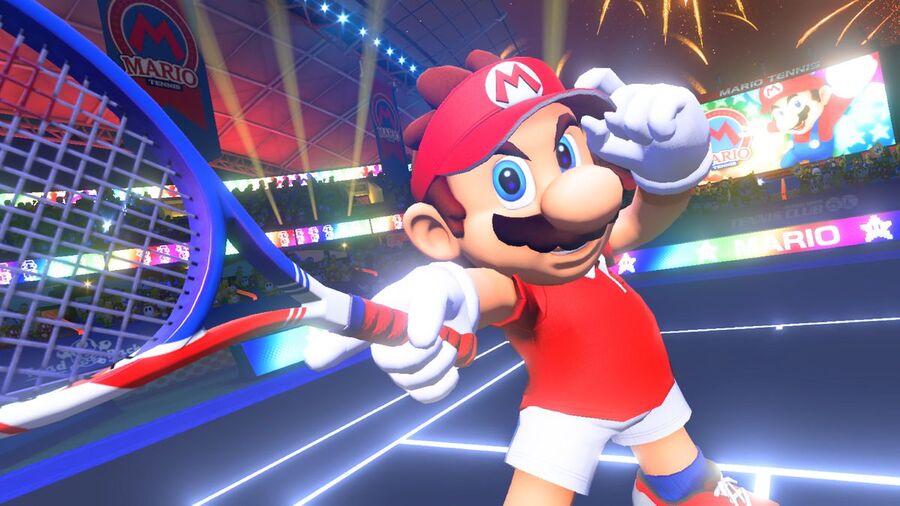 If you still haven't got round to picking up a copy of Mario Tennis Aces yet, you may want to head to the eShop and download this brand new demo which has appeared today.
The Mario Tennis Aces: Special Demo - to give it its full name - is available to download as we speak and runs for a full week until 10am CEST on Friday 3rd May. Grabbing the demo gives you the chance to take to the court and experience a variety of game modes, and will also let you reap some special rewards that can then be carried over into the full game, should you decide to pick it up at a later date.
Playing just one match in this week-long tournament unlocks an outfit for Mario that decks him out in classic overalls, and you can also collect points in the demo's Co-op Challenge mode, giving you the chance to unlock blue, red and yellow Yoshi that can also be used right away in the demo or in the full version of the game.
That's not all, though, as anyone who downloads the demo will also receive an email with a Nintendo eShop code to activate a seven-day free trial for Nintendo Switch Online, perfect for trying all the features of this membership service. Players can use this code even if they've taken part in a previous free trial.
Will you be checking out this demo today? Do you already own the full game? Let us know if you'll be taking to the court in the comments.