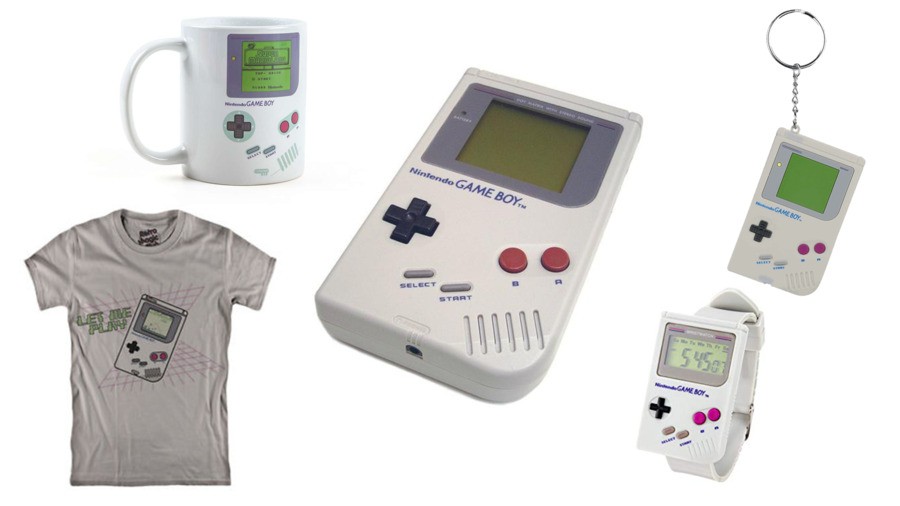 The Nintendo Game Boy turns 30 this Sunday, and to celebrate this amazing occasion we'll be running a series of related features this week, right up to the big day.
As the humble Game Boy's 30th anniversary approaches, Nintendo's classic handheld has never been cooler. If you want to make a statement about your love for all things Game Boy, then we have rounded up some of our favourite Game Boy related merchandise for your consideration.
Whether you are after a Game Boy themed t-shirt, keyring or alarm clock, fear not – we've got you covered.
Used Game Boy Consoles
Of course, any self-respecting Game Boy fan needs an actual Game Boy console. Bonus points if you pick up an original DMG-01 model, but we won't judge you too harshly if you opt for a Game Boy Pocket to cut down on the cost of AA batteries.
Game Boy Clothing
Once you have a Game Boy console in hand, you just need some related clothing to go with it. A t-shirt, a hoodie, a baby romper suit. Anything will do.
Lots More Game Boy ideas
If you want something more subtle to show off your Game Boy love, we've got lots more ideas for you here.
Which Game Boy themed item from our list took your fancy?