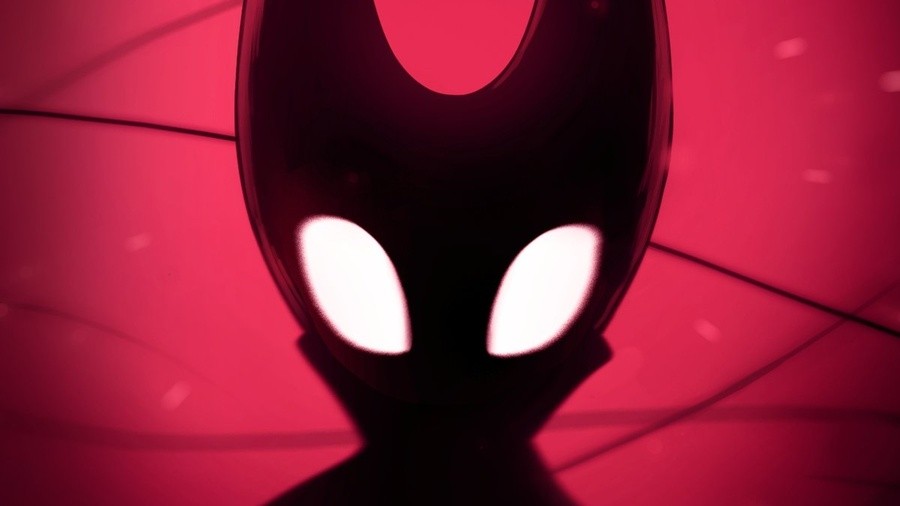 Mark your calendars, Hollow Knight fans, because it looks like a first, juicy reveal of the upcoming Hornet DLC is just around the corner.
Yes, if you're a fan of Hollow Knight's dark, sinister, and yet oddly adorable Metroidvania ways, you may already be aware that a Hornet DLC package has been promised for some time. Serving as one of the project's original Kickstarter goals, this extra content has been in the works for some time, and it seems we'll be learning all about it on 14th February.
Relatively little is know about the upcoming content, although we do know that - as well as featuring Hornet as a playable character - it'll feature a nefarious foe in the shape of Steel Assassin Sharpe, pictured below. A tease presented in a blog post in December gave us the following info:
"Sharpe is a hunter from a distant land. He's tasked with eliminating Hornet and he's not come alone. Sharpe brings companions on his deadly quest. Who are they? And why are they pursuing Hornet? We'll leave you to guess at their full nature. Just know, Hornet's gonna be fighting for her life against this highly trained trio."
If you haven't picked up the main game yet, and just so happen to be a fan of Metroidvanias, we'd absolutely recommend that you do - we described it as "one of the finest adventures you can have on Nintendo Switch" in our review last year.
Have you played Hollow Knight? Are you looking forward to the Hornet reveal later this week? Share your excitement with us in the comments.
[source twitter.com, via teamcherry.com.au]