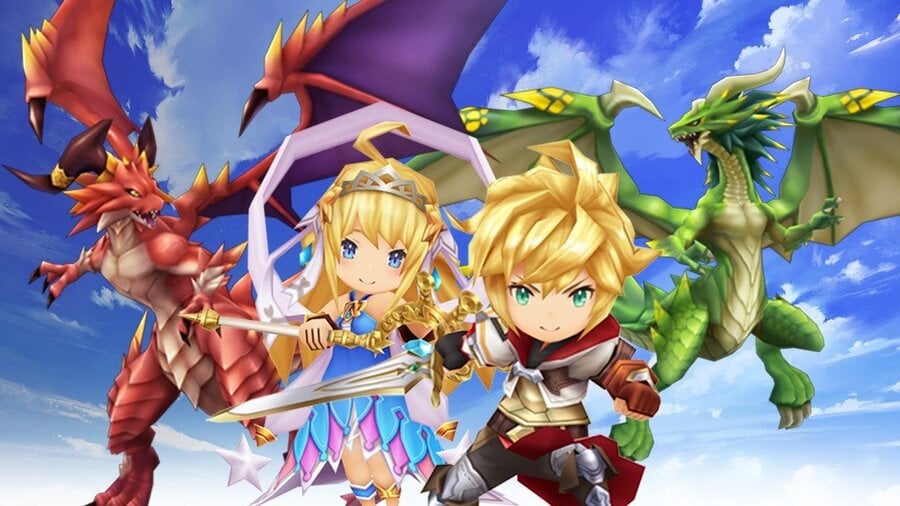 Earlier today, we shared the news that Nintendo's mobile RPG Dragalia Lost has finally launched in the UK, Australia, Canada, and more. It definitely makes sense for Nintendo to bring the game to more and more territories, as estimated revenue totals suggest that the game has now surpassed both Super Mario Run and Animal Crossing: Pocket Camp.
According to data collected by Sensor Tower, Dragalia Lost has now surpassed $75 million in revenue; it had already reached $50 million by December last year. This puts it narrowly ahead of Super Mario Run's estimated $68.6 million in revenue, and the $70.8 million estimated for Animal Crossing from the same source.
The numbers are seriously impressive; with Super Mario Run and Pocket Camp featuring already established and much-loved characters, it's surprising to see a new franchise overtake them so quickly. Dragalia Lost only launched last September and has only been available in a select few countries until today.
Having said that, it still has a long way to go to catch up with Nintendo's current mobile frontrunner, Fire Emblem Heroes. Sensor Tower reports that Heroes has already amassed more than $500 million in total revenue, so it'll take some beating.
Have you picked up Dragalia Lost for the first time today? Are you still desperately hoping to see it arrive in your region? Tell us below.
[source sensortower.com]