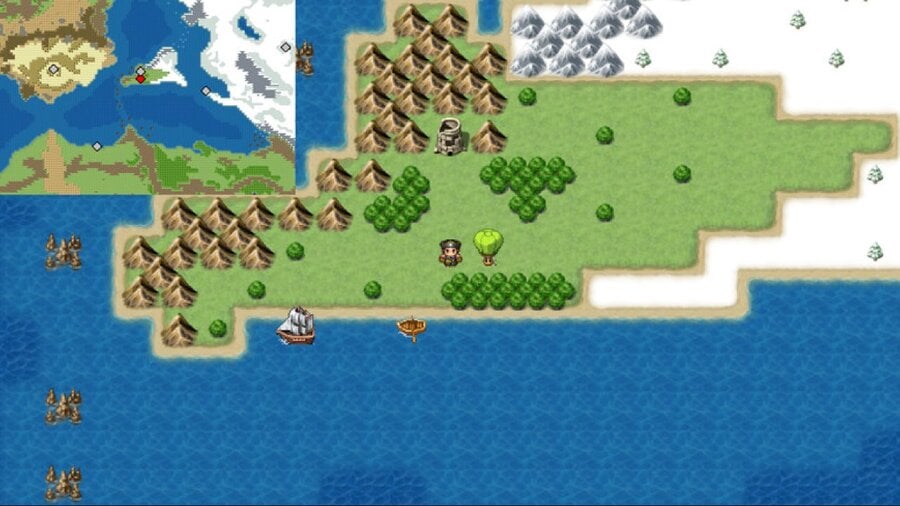 Turn-based RPG Doom & Destiny - the self-described 'Flying Spaghetti-Fantasy Adventure' - drops onto the eShop tomorrow. A farcical take on the old-school JRPG formula, your party of four friends encounter all the classic things you'd expect to find on a perilous top-down adventure - dragons, elves, monsters, er.., spaghetti - and you'll likely come across a host of nods and winks to games and characters of old.
Although it's been seen on various platforms over the years, this is the first time it'll grace a Nintendo console. The official blurb highlights a comprehensive list of figures including:
- 20 hours of story and 20 hours of extra adventure
- 100 levels of experience and nerdy customization
- Choose your nerdy leader to apply special bonuses to your party
- More than 200 special powers and spells
- More than 300 enemies
- More than 500 items between potions, chips and weapons
- More than 700 locations,
- More than 10,000 lines of crazy dialog
- The one and only Epic Flying Spaghetti Monster!!!
That last entry aside, everything seems to be present and correct for a sterling retro adventure.


You'll be able to grab this one for yourself for £10.49 / $11.99, directly from the Switch eShop.
It was warmly received on other platforms, so will you be downloading this one on your Switch come Friday? As always, let us know your thoughts.