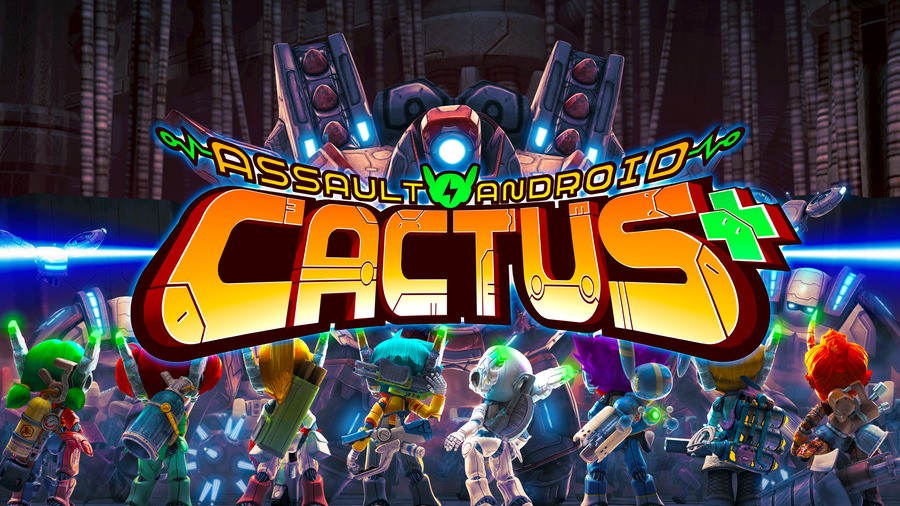 The frenetic sci-fi bullet shooter Assault Android Cactus was first announced for Wii U eShop in 2016, but never actually saw the light of day. Earlier last year, the game's Australian-based developer Witch Beam said a Switch release was a possibility and now we've finally got a release date.
Assault Android Cactus+ will officially launch on the Switch eShop on 8th March. It features an all-new campaign - reimagining the 25 original stages and includes new enemy waves, dynamic transformations, and intense boss fights to challenge even the most seasoned cactus veterans.
The game also includes silky-smooth 60fps gameplay, aim assist, single Joy-Con play for newcomers and a four-player co-op mode. There are new costumes for all nine Androids as well and EX options such as a first-person mode and rebalanced mega weapons. Here's a bit about some of the modes and extra options in the game, directly from the PR:
Boss Rush and Infinity Drive give determined players even more action, while Daily Drive gives them one shot at setting a worldwide high score in a newly generated level. Developer Commentary, Jukebox, and Sound Test modes are joined by a new Movie Gallery for revisiting cinematics. Unlock new costumes for all nine Androids and earn credits to enable EX options like first person mode, AI players and the newly re-balanced MEGA Weapons that are more destructive than ever.
Is this a game you've been hanging out for? Tell us down below.