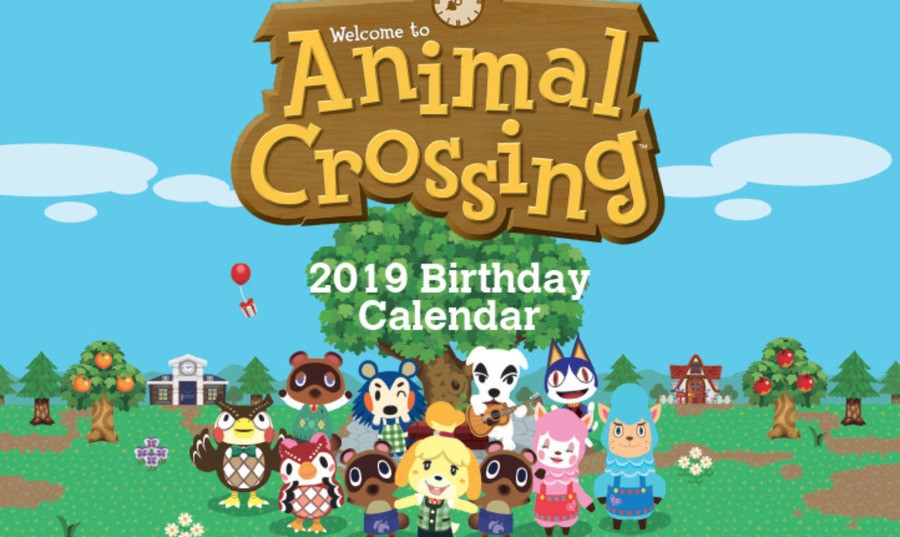 As we get closer and closer to entering the mysterious future of 2019, there's one thing that all Nintendo fans definitely need to remember - the birthdays of every single Animal Crossing character.
Amazingly, to help us all do just that, Nintendo has released a 2019 Birthday Calendar featuring the special dates for "almost" every character. Now you'll finally know exactly when you need to grab a cheap supermarket birthday card and a generic set of toiletries, and your parents can stop pestering you with messages asking if you've remembered to get something for good ol' Uncle Egbert (who just so happens to be a chicken).
Of course, silliness aside, the calendar will actually come in useful for Animal Crossing: New Leaf and Animal Crossing: Pocket Camp players, as you'll be able to trade gifts with any villagers who are celebrating their birthday on that day in-game. You can find the calendar for yourself on the My Nintendo rewards site (links below) - it's available in both Europe and North America for 80 Platinum points.
The North American My Nintendo site actually has a couple of extra Animal Crossing goodies, too, with a set of printable holiday cards and snowy wallpapers. They're available for 30 and 50 Platinum points respectively.
Do we have any Animal Crossing fans in the house? Will you be grabbing any of these rewards for yourself? Let us know with a comment.
[source my.nintendo.com, via my.nintendo.com]