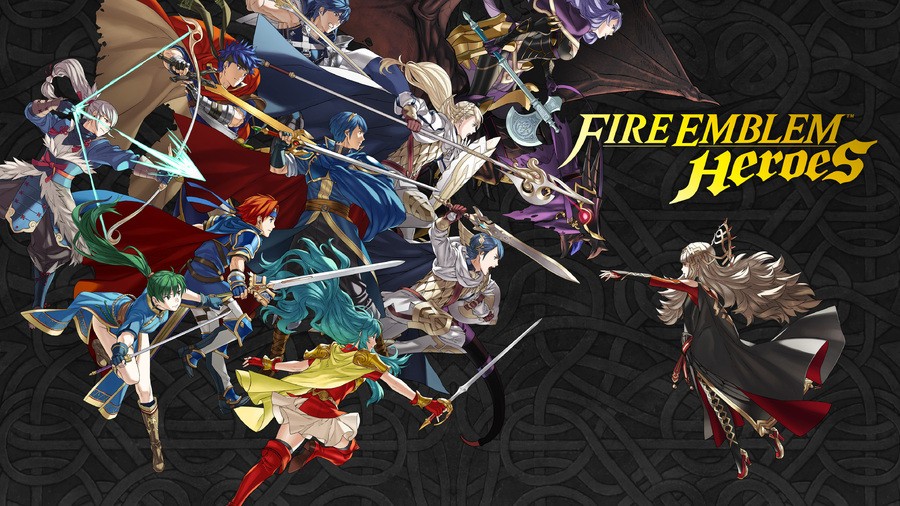 Nintendo today released a ten-minute trailer outlining updates coming to Fire Emblem Heroes, their mobile game based on Intelligent Systems' strategy RPG franchise. Despite being short and sweet, a lot of info was packed into the trailer, which we've broken down here for easy consumption.
New Chapter and New Characters
The trailer opened with the announcement of Book III, the next chapter in the Fire Emblem Heroes story and along with it, four new characters. Eir and Hel the princess and Queen of the Realm of the Dead were shown as well as two of their generals: Lif and Thrasir. Upon clearing Chapter 1 of Book III, you'll receive a 5* version of Eir.
Today's Update
Starting later today, the 3.0 update to Fire Emblem Heroes launches. Once yiou've downloaded the update, here's what you can expect to see:
New Seasons: Four new season will be added to Fire Emblem Heroes: Light, Dark, Astra and Anima. These four season join the originals: Fire, Water, Wind and Earth. Also introduced was a new hero rarity: Mythic. The new seasons will grant bonuses to the new Mythic Heroes.
New Summoning Event: A new summoning event launches tonight, with the beginning of a Hero Fest, but some important changes have been made to summoning, which we'll talk about in a moment. The featured heroes for this event are Owain, Lewyn, Ophelia and the newly-announced character, Eir.
Also announced in the trailer was a new ticket type, called a First Summon Ticket. By using a First Summon Ticket, you can get your first summon without spending any orbs. Any subsequent summons in that session will require you shell out as usual.
Finally, Nintendo dropped details on January's Event, Forging Bonds. The event will give out First Summon Tickets as rewards, and will feature heroes from Fire Emblem: Radiant Dawn As part of this preview, we got a sneak peek at Tibarn. Tibarn is a new unit type that can transform into a beast during battle, which should add some variety to the game.
---
Fire Emblem Heroes is still going strong nearly two years after its release. Are you excited by this latest update? Do you hope to find some of this content in Fire Emblem: Three Houses next year? Let us know in the comments.