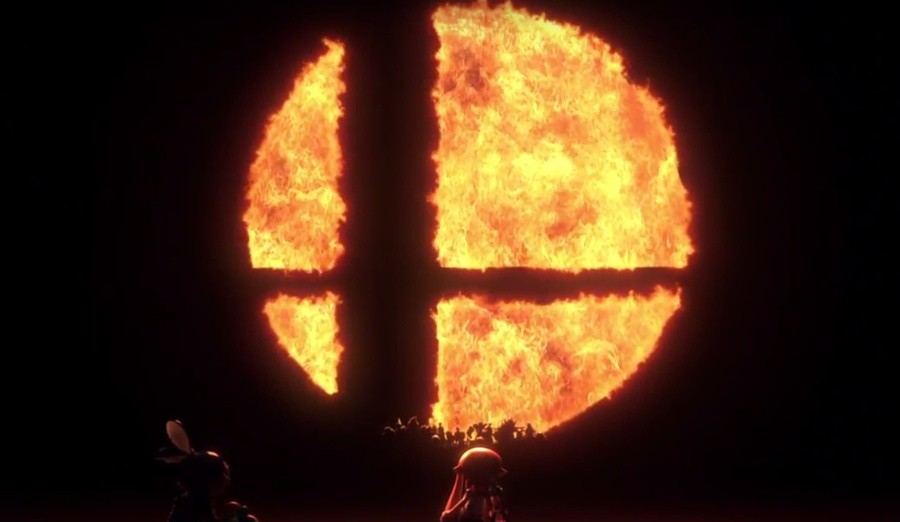 For many Super Smash Bros. fans, the logo depicted above isn't just a circle and two lines, it's a way of life. Okay, perhaps that's going a little bit far, but this little icon has been used as an official representation for the series ever since Super Smash Bros. on Nintendo 64, forever imprinted upon the minds of those who hold the franchise close to their hearts.
But what actually is it? Well, in a recent YouTube video shared on Nintendo's official channel in Japan, series director Masahiro Sakurai has given a clear explanation. As noted and translated by Twitter user @FarmboyinJapan, the two lines forming a cross represent the crossover of the various Nintendo characters and properties present in the game, while the four outer sections reference the four-player aspect of the games - which was the norm until support for up to eight players was added in Super Smash Bros. for Wii U.
You can see the video in action for yourself below. Everything is naturally in Japanese, but you can likely understand what's being said thanks to the hand gestures anyway.
This explanation of the logo has been shared before, most notably on an old website for Smash 64 back in the day, but we're sure there are many fans out there who have never heard about this before. To be fair, some of our readers might not have even been alive when that website was published - excuse us while we go and tell some young 'uns to play in their own garden for a change.
Did you know the meaning already? Are you surprised at its simplicity? Tell us below.

[source twitter.com]