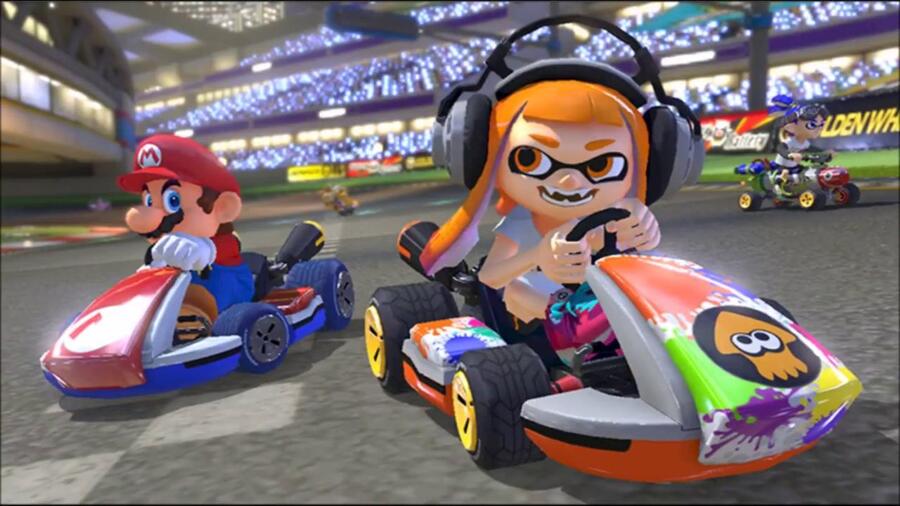 With cross-platform play being a hot topic in the gaming world at the moment, publishers are no doubt feeling more pressure than ever before to ensure that their games can be played across all major systems. Of course, system exclusives naturally steer clear of this mentality, and Nintendo has unsurprisingly confirmed that there are no plans to share its first-party games with other consoles.
The confirmation comes from a recent financial result briefing Q & A, with Nintendo president Shuntaro Furukawa being asked about cross-platform possibilities on Switch. The question asked whether or not there would be any potential for the likes of Mario Kart 8 Deluxe or Super Smash Bros. Ultimate to be offered as cross-platform titles, following the success of the ever-popular battle royale game Fortnite. Furukawa's response was to the point - and exactly what you might expect.
"If publishers want to release cross-platform titles, and doing so would make consumers happy, then as long as it is technically feasible, we would want to support them. That said, we have absolutely no plans to offer any Nintendo games as cross-platform titles at this time."
We've already seen that Nintendo has been more than willing to promote cross-platform play with third-party releases, with the aforementioned Fortnite being a well-documented example thanks to Sony's original reluctance to join in the fun. Furukawa's words suggest that this cross-platform support will continue throughout the Switch's lifetime, which is very good news indeed for fans of all systems.
Are you happy to see games be offered as cross-platform titles? Or do you only play with other friends on Switch anyway? Let us know in the comments.
[source nintendo.co.jp]