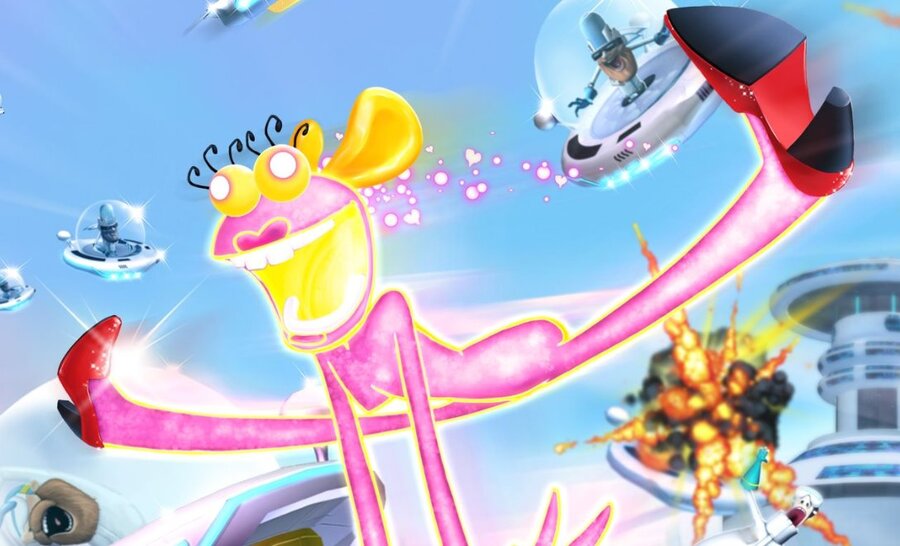 The former Xbox Live Arcade exclusive Ms. Splosion Man is seemingly making the Switch on 22nd November. Originally published by Microsoft in 2011, Twisted Pixel - the developer behind this critically-praised platformer - has since become independent, allowing its once limited release to roam free. This news stems from European and Australian eShop listings.
Ms. Splosion Man is the sequel to 'Splosion Man, which was first released on the XBLA in 2009. The second game takes place right after a freak accident in a lab. You take control of Ms. Splosion Man as the character ventures outside for the first time.
Like the original 'Splosion Man, your character is made up of explosive material - with the aim to "splode" through a series of levels made up of enemies, puzzles and traps. In total there are 50 single player levels and 50 unique multiplayer levels which can be played locally or online. Of course, if you want to play online, a paid membership will be required. The name Ms. Splosion man is a homage to Namco's Ms. Pac Man.
When Twisted Pixel was acquired by Microsoft, its efforts were focused on releasing a bunch of exclusives for the platform until the close partnership came to an end in 2015. This version of Ms. Splosion Man will set you back £11.99 (roughly $15.00). Right now, there's no news about whether or not the first game will make its way to the Switch in the near future.
Take a look at the official Switch trailer and tell us if this is a game you would be interested in checking out on release.