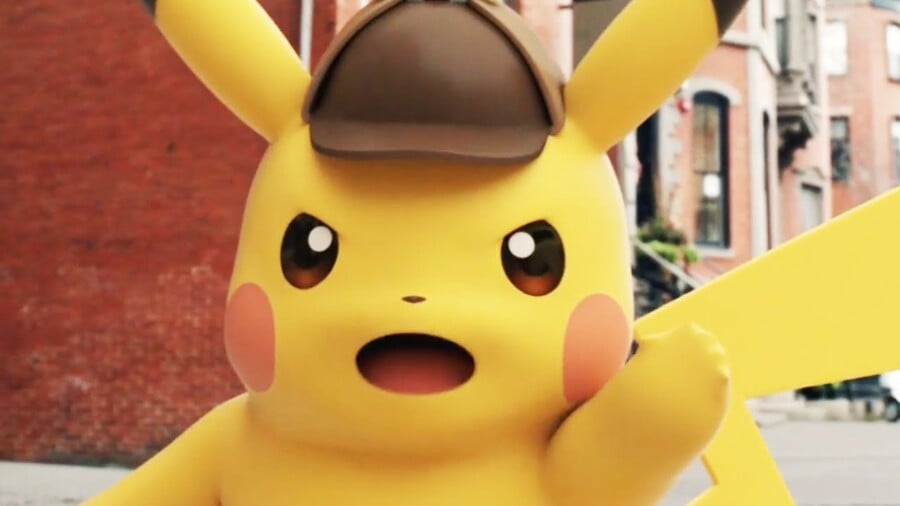 If you're a fan the Pokémon franchise, you're probably aware that a new movie based on the 3DS game Detective Pikachu is set to hit cinemas next year. You might also be aware that movies based on video games are notorious for being pretty terrible, with the majority of silver screen adaptation attempts now rightfully forgotten and never to be spoken of again. Luckily, it seems that 'Pokémon: Detective Pikachu' is about to break that trend in style.
An early screening for the movie was held recently, despite the film still actually being in its post-production process, and initial murmurings suggest that this could actually be something rather special. According to a report by SuperBroMovies, sources have revealed that the film is "jam-packed with easter eggs, good performances, and a great script", impressing its audience despite its unfinished state.
The report goes on to say that Ryan Reynolds - who is portraying Pikachu in the film - stands out as a highlight with his "usual charm" shining through; the chemistry between Reynolds and Justice Smith (Tim Goodman in the movie) has also been praised. Elsewhere, while it has yet to be finished, the CGI is said to be "very well done" with Pikachu and the gang taking on a "hyper-realistic" appearance said to be similar to Rocket Racoon in Marvel's Guardians of the Galaxy.
As a final interesting note, it appears that hardcore fans of the series can expect an impressive cast of Pokémon characters with some "great surprises" appearing throughout (we assume this means that we can expect to see more than just Pikachu, Charmander, and all the old favourites). Despite this, the general consensus suggests that the film's storytelling and setting are strong enough without the fan service being the only selling point.
Pokémon: Detective Pikachu is scheduled to arrive in theatres on 10th May 2019 and, if these early impressions are anything to go by, it could well be worth the wait.
Are you excited for the movie? Will you check it out when it releases next year? Let us know with a comment below.
[source superbromovies.com]