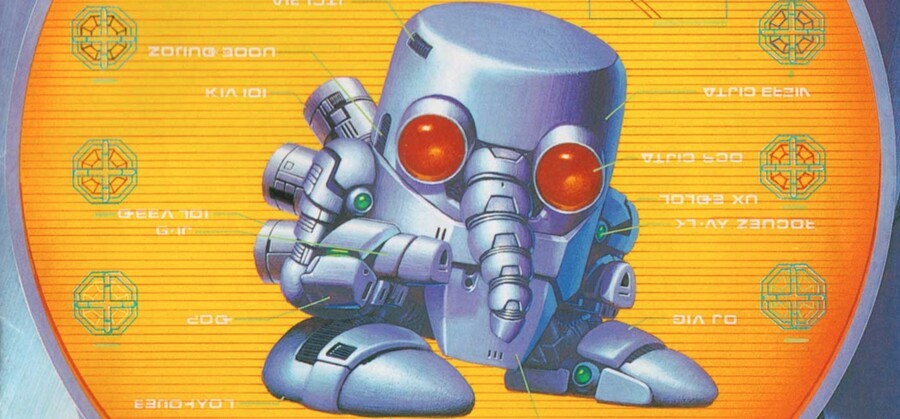 Japanese publisher Hamster has revealed that it will be bringing UPL Co., Ltd's likeable '80s coin-op hit Atomic Robo-Kid to the Nintendo Switch as part of its Arcade Archives series. The game hits the Japanese eShop tomorrow with a price tag of just ¥823.
If you'll forgive us for getting all misty-eyed for a moment, Atomic Robo-Kid is one of those '80s arcade titles that developed a cult following at launch, got a couple of decent home ports and was then promptly forgotten about by the general public, a crime for which mankind should feel suitably ashamed about.
Even at the time of release, it perhaps wasn't taken seriously enough; UK magazine C&VG famously called the lead character 'Dusty Bin with lasers" (a comparison made with the robo-like mascot of the British game show 3–2–1, which ran from 1978 until 1988 - the same year that Atomic Robo-Kid was released, coincidentally).
If you were fortunate enough to have played the game in the arcades or at home (the Mega Drive / Genesis and PC Engine ports are both excellent) then you'll know this is a simple yet strangely appealing scrolling shooter which allows you to fly in 8 directions and acquire all kinds of lethal weaponry. The music is rather nice, too.
Hopefully this will make its way to the west, but even if it doesn't, those of you with Japanese eShop accounts are encouraged to pick it up, even if it's just to keep us quiet.
[source japanesenintendo.com]