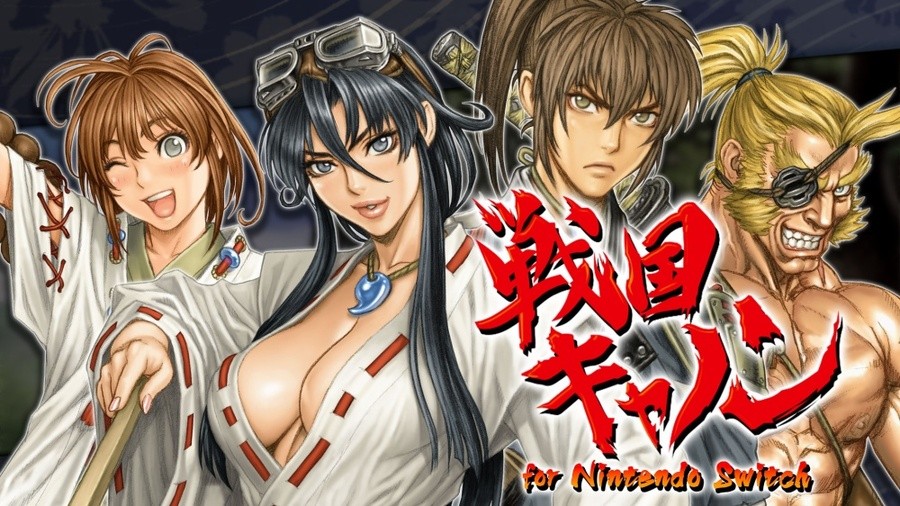 Zerodiv is back at it again, continuing its stellar effort to bring every single Psikyo game ever released onto the Switch. After the complete English localisation of Taisen Hot Gimmick last week, the Japanese publisher is releasing the third and last iteration of the beloved Sengoku Ace trilogy on 18th October.
Released back in 2005 and developed by X-Nauts (a company mostly made up of the old Psikyo staff after the developer closed operations in 2001), Sengoku Cannon: Sengoku Ace Episode III remains the black sheep of the trilogy. This is because it gave up on the trademark 2D sprite and background work of the previous games to make a 2.5D shmup with a polygonal background.
What made us raise an eyebrow or two with this one, was the fact that this game was not developed for arcades like most Zerodiv re-releases, but rather for something far smaller: The Sony Playstation Portable. You can take a look at the game in action on the PSP below.
This has only previously released in Japan and Korea, making it quite an attractive import for long-time Psikyo fans. There are four familiar faces (and a couple of secret ones) from the previous game to choose from and five levels to conquer, all for the reasonable sum of ¥864. Although not yet officially confirmed, we at NL towers are confident that the game will be available worldwide. If it doesn't make it, you can always create a Japanese eShop account.
Are you a part of the infamous Psikyo-on-Switch zealots? Will you be picking up this latest Zerodiv offer next week? Do, or did, you own this one on PSP back in the day? Tell us all!
[source ec.nintendo.com]