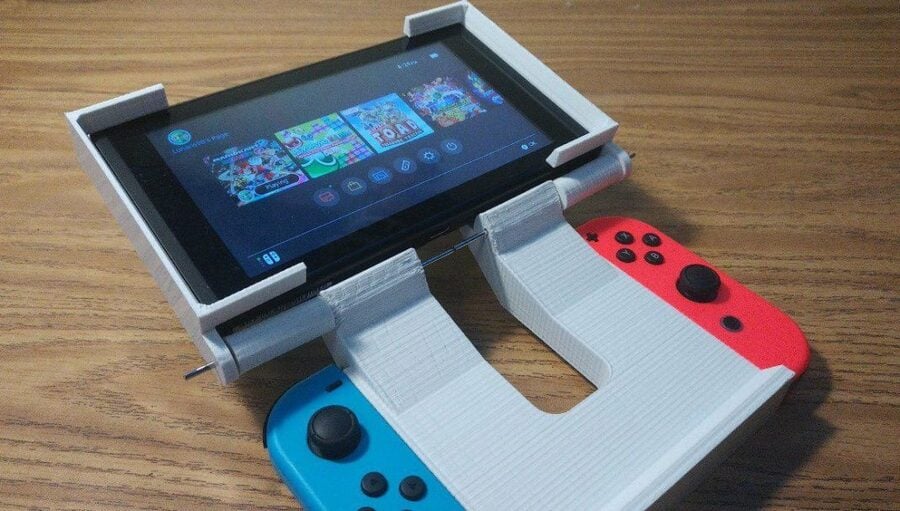 One of the 3DS' most useful features - and one that had been a part of Nintendo's handheld lineup since the Game Boy Advance SP released back in 2003 - is its foldable design, keeping both screens and all buttons safe from damage when being carried around. Of course, the Switch has demolished this trend in recent times, but if you're hoping to relive any DS-era nostalgia (and protect your console in the process) then this 3D print design could just be for you.
Created by engineering student Ethan Grizzard, this 'Folding Nintendo Switch case' does exactly what it says on the tin. Protecting the screen when closed, the case imitates the DS and 3DS' clamshell design and even holds your Joy-Con in place at the bottom so that the controllers line up with those originals. Ethan notes that the design is still a work in progress, with the case making things "not very comfortable to play", and plans on adding grips to the bottom part of the case.
It uses a metal rod to act as a hinge, a cutout on the bottom to allow the Switch's charger to be used, and measures in at 18cm x 12cm x 4cm with the Switch nestled inside. If you have the necessary equipment and want to print your own case, the files are available on Ethan's Thingiverse page.
Do you think the Switch would benefit from a foldable design? Or do you prefer the console how it is as standard? Share your thoughts with us below.
[source htxt.co.za]