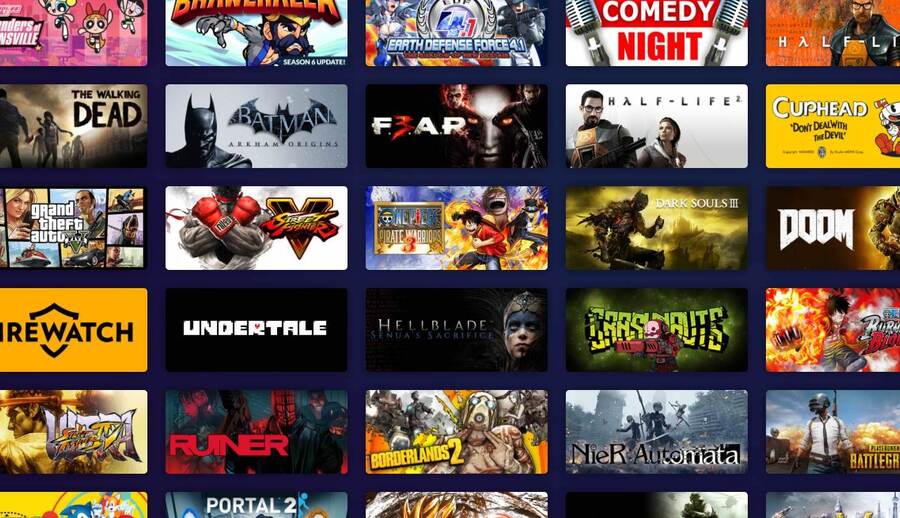 Streaming portal Rainway is something we've had our eyes on here at Nintendo Life for some time, mainly because from the get-go the company has been keen to stress that, should things ago according to plan, the Nintendo Switch is a big part of the future. The firm has not only shown off the app working on Switch, but also made a point of showcasing Nintendo's handheld in it's 'first look' trailer, which has since been taken offline.
The team behind Rainway have always said that discussions with Nintendo are ongoing, and cite successful negotiations with other platform holders as evidence of the commitment to make things happen. More recently, the firm has been keen to publicise the successful launch of its beta, while distancing itself making too many promises on bringing the platform to Switch.
Keen to learn more about the future of the app and its chances of hitting Nintendo's hybrid, we sat down with Rainway co-founder and CEO Andrew Sampson.
---
Nintendo Life: Can you tell us where Rainway is in relation to its PC and console builds right now?
Andrew Sampson: We're currently preparing to launch, and are making incredible progress as we near that milestone. When we entered beta in January 2018, we knew the web was the right choice for our vision. Enabling users to play games instantly from right inside of their browser unlocked new levels of play. We're actively hiring more engineers to bring Rainway to Android and Xbox One over the next few months to continue our mission of bringing Rainway to as many screens as possible.
What's the reaction been like from the community so far?
Nothing short of amazing. The first week of launch we had so much traffic we struggled to keep the service online. With each passing month, we gain thousands of new users and have seen such a diverse set of games played for thousands of hours. One common misconception for applications like ours is they aren't good for "real games," however, we're seeing people play Fortnite, Overwatch, Monster Hunter: World and much more – not just on their lunch break, but as their go-to method of play. The biggest issue we've encountered is with people who don't understand that we are still in beta. We've tried to be as clear about this, but there is some confusion about us not currently being available on every platform. That's disappointing, but we love having the opportunity to talk to all these people about the exciting things that are coming.
You've noted that the Switch version isn't in active development right now, but how far have you gotten with your testing on that particular platform?
What was shown in our various technical demos was about the extent of the progress we made. Internally, we got the prototypes performing pretty well, but limitations in our method for running them and our quickly evolving streaming protocol made it incompatible with our trajectory.
Are your discussions with Nintendo ongoing at present?
We are in talks with a lot of people regarding the future of Rainway but are only commenting on things that are currently in active development and near implementation. We've changed up how we communicate with our fans, and detractors, by focusing more on what's coming now versus what we have planned for the long term, both confirmed and not. It would seem like Switch is the 'dream' platform for you guys, as it would allow players to access their games even when they're out of the house and use proper physical controls.
Given that there's a chance that the Switch port may never happen, do you think in hindsight it was a good idea to include the Switch in your promotional trailer?
I wouldn't say we have a dream device. It all comes down to a user's needs and our ability to meet them. I resonate a lot with what the Switch has to offer, and I think the idea of "playing anywhere" fits with our mission quite a bit. I believe we could have done a better job communicating that our "First Look" trailer was a concept for our vision and understand why some people were confused by it.
Say Nintendo says no to Rainway, would it still be possible at some point to make the service compatible with Switch via its 'hidden' browser, or are you focused on getting the app onto the eShop officially?
We prefer an eShop release on the Switch because it allows for deeper integrations and better user experience. We have a very high-quality standard, and the 'hidden' browser does not meet it, which is why we blocked it.
How will you turn Rainway into a business which generates revenue? Are there plans to charge a fee to use the service, once its out of beta?
We believe that Rainway at its core should be free forever. No pay-walls that hide cool features, offer better quality streams, or provide early access. Everyone will be treated equally. Our goal is not to build a "game-streaming platform" but rather the best gaming service you use. Meeting all your needs, be it playing remotely, playing with friends, or just managing your vast library of games. We also have no plans ever to sell user data and instead are choosing to monetize our community through social channels that are mostly cosmetic and will encourage users to have more fun playing their games.
Has it been easy to negotiate with the likes of Sony and Microsoft about making Rainway available on their systems?
We love Microsoft. They've been nothing but helpful whenever we've reached out and are forever grateful to be a part of the fantastic tech and startup community that is Seattle. Sony has also been incredibly responsive to us - the lines of communication are never closed, and that is always appreciated.
What aspect of Rainway are you most proud of?
I'm proud of our team for the leaps and bounds they've been making in the development of our tech, and in other cases, personal growth. It's risky to work at a startup and even more perilous to help build a new technology but they've given it their all, and the work speaks for itself. Games are often an escape for people, and the fact our hard work is allowing users to carry their favourite stories with them means the world to me. It is that passion that keeps us all going because we want people to have fun.
---
We'd like to thank Andrew for his time. You can download Rainway here.