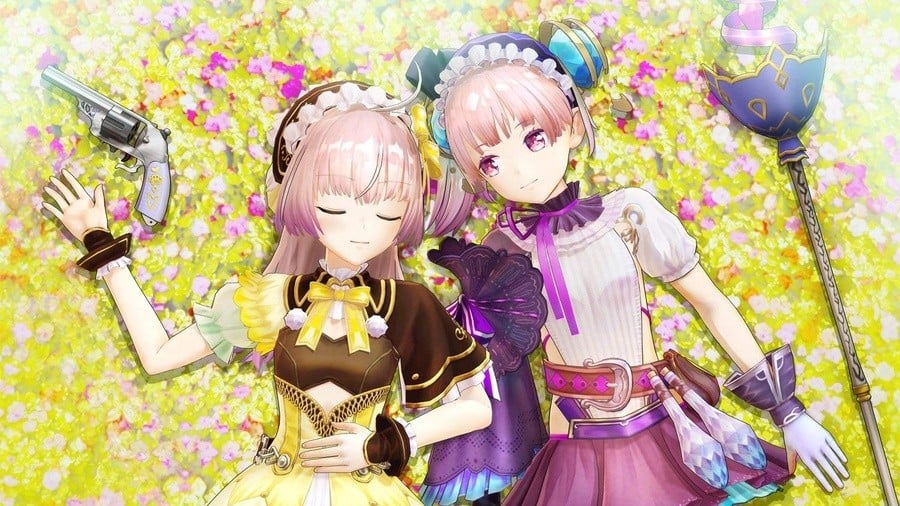 Just last week, we shared the news that Atelier Lulua: The Scion of Arland is being localised for release in the west, but that's only the beginning for fans of the franchise. Thanks to seemingly decent sales and fan desire, it would appear that plenty more titles will soon be following suit.
In an interview with Miketendo64, Junzo Hosoi and Keisuke Kikuchi - General Producer and Development Producer of Nelke And The Legendary Alchemists (another Atelier title recently confirmed for the west) - shared some insight into the series' recent success and plans going forward. The duo confirmed that this year's Atelier Lydie & Suelle: The Alchemists and the Mysterious Paintings has potentially reached players new to the series.
Hosoi & Kikuchi: "As sales numbers in North America and Europe were similar on PlayStation 4 and Switch versions, it seems this title could reach players new to the Atelier series."
Of course, Atelier Lydie & Suelle: The Alchemists and the Mysterious Paintings was the third and final part of the 'Mysterious' trilogy of titles, with the overall series being split into various storylines throughout its history. Asked if Nelke And The Legendary Alchemists would follow this trend, despite being a spin-off title of sorts, Hosoi & Kikuchi seem open to the idea as long as the first game is successful.
Hosoi & Kikuchi: We have developed this title while thinking about making a series out of it if it is successful. Adding in further instalment's characters from future Atelier series games will allow fresh and exciting possibilities.
Potentially, this means we could see at least another two games in the series, and recent trends would suggest that the games would almost certiainly be released on Switch. And that's not all, either, as the producers have also said that a western localisation of the mobile game Atelier Online could happen "if feedback is positive". Presumably, this relates to feedback from Japanese players, so we'll have to wait and see how that one plays out.
Are you an Atelier fan? Would you like to see more and more games appear on Switch? Let us know with a comment below.
[via miketendo64.com]