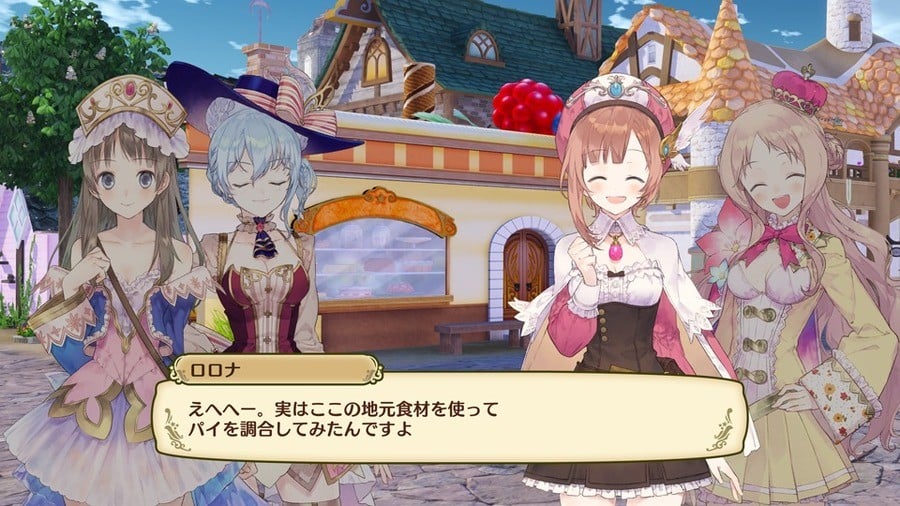 Following the game's reveal in the Japanese publication Famitsu last month, Koei Tecmo has now confirmed Gust's new entry in the Atelier series for Switch will receive a physical release in the west this winter.
As previously noted, Nelke And The Legendary Alchemists is more of a spin-off about top-down town building and features a cast of beloved characters to mark the 20th anniversary of the series.  
Here's a full rundown on the story:
Nelke & the Legendary Alchemists: Ateliers of the New World puts players in the shoes of Nelke von Lestamm, a young noblewoman who has always been fascinated by the ancient legend of the Sage of Granzweit; a tale of the Granzweit Tree which is said to bestow great power upon those whom discover it. As she grew up and learned her skills were not in alchemy, she studied hard to become a government official and help those around her. The day Nelke is set to graduate the academy, however, her life changes forever as she hears a rumour that the tree can be found within her father's lands near the small village of Westwald. Her father grants her permission to search for it on one condition – that she becomes governor of the area and develops Westwald into a prosperous city.
As players work hard to build Westwald up from a quaint village to a flourishing city, they will require the aid of the many alchemists that settle in the town. Nelke and the Legendary Alchemists: Ateliers of the New World features famous alchemists from previous entries across the Atelier series, including those from the Salburg, Arland, Dusk, and Mysterious trilogies.
In celebration of the reveal, Koei Tecmo has also released an anniversary trailer looking back on the past 20 years of Atelier. Take a look below, and let us know in the comments if you're a fan of the series.