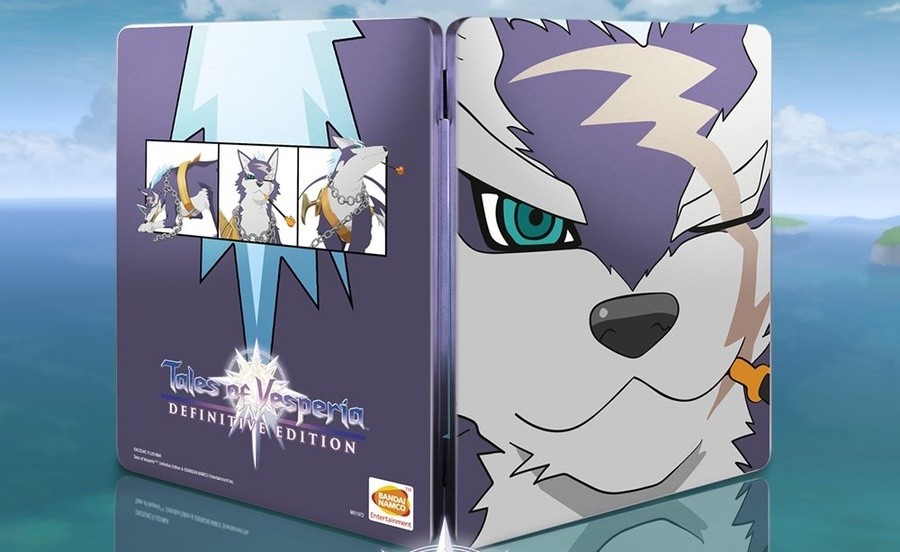 Bandai Namco has announced that Tales of Vesperia: Definitive Edition will be arriving on Switch on 11th January 2019.
The announcement comes in the form of a tweet (as seen below) where you can also get a glimpse of a lovely looking steelbook case. The tweet describes this as a "special edition", suggesting that we may see both the steelbook, and a standard physical edition.
This definitive edition includes up-scaled screen resolution, characters, events, and costumes that were never released outside of Japan, and is also set to introduce two new playable party members - Flynn Scifo, the main character's best friend and rival, and Patty Fleur, a young pirate searching for her lost memories.
The game uses a specialised iteration of the series' signature 'Linear Motion Battle System' for combat, with players controlling a single party member in real-time combat while other party members strut their stuff thanks to a customised set of A.I. commands. Players can swap between any of the game's characters at any time during battles, all while performing physical attacks, 'Magic Artes', or 'Mystic Artes'.
As the tweet mentions above, we expect to hear more on this title as the months pass by; we're only four agonising months away from its release so make sure to keep an eye on the site for further news as it arrives.
Are you excited for this one? Have you been waiting for more details on this since it was announced at E3? Share your thoughts with us in a comment below.