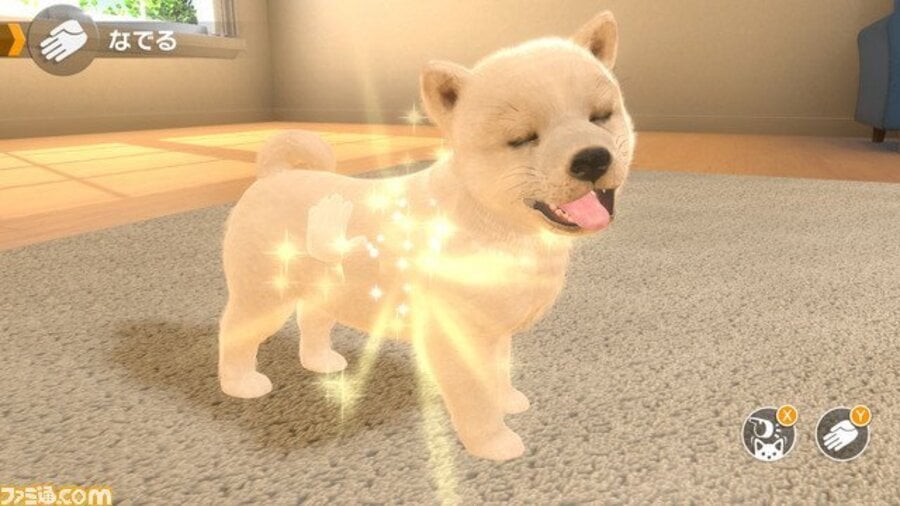 One of the most popular and best-selling games on the Nintendo DS was Nintendogs - a pet simulation title where players can train, pet, brush, walk, and do pretty much everything else with a virtual dog. It feels like eons have gone by since those little puppy faces were smushed onto our Nintendo console screens, but this upcoming game looks set to bring the idea to a new audience on Switch.
Yes, a game called Little Friends: Dogs & Cats has been announced in this week's issue of Famitsu magazine. Coming from Japanese company Imagineer, this new title will also allow players to have fun with their favourite pets, presumably following in the footsteps of Nintendo's 3DS hit Nintendogs + Cats which introduced a lovely selection of cuddly kittens into the mix.
With Nintendo still yet to launch a game in the franchise on Switch - which is slightly surprising considering both DS and 3DS had one a piece - it makes sense for another developer to swoop in and get there first. Details for the new game are still pretty light for now, though; we'll have to wait for more information as the game draws nearer to release.
Are you a fan of the Nintendogs series? Are you glad that a similar game is headed to Switch? Tell us below.

[source siliconera.com]