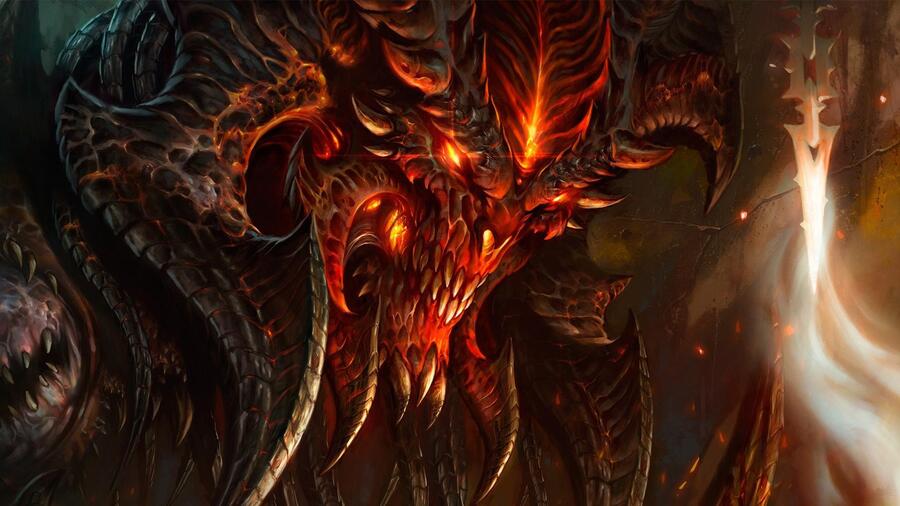 In recent times, every franchise under the sun appears to be receiving a Netflix adaptation. With source material seemingly running low, there's been a sudden shift towards video games. The Castlevania animated series already has a season up on the digital streaming service and now it looks like Diablo could be the next in line to receive the same treatment.
Variety reports this Diablo animated series would be added to Netflix's original programming line-up in the near future. This is based on a tweet from Boom! Studios founder Andrew Cosby, who said he was in final talks to write and show-run a Diablo series by Activision and Netflix. This tweet has since been deleted. Besides this, there's currently no other information about the animation. As Variety notes, Cosby is the writer behind the Hellboy film reboot, suggesting he is a suitable pick for Diablo.
This isn't the only Diablo news to make headlines in recent times - with Blizzard announcing the Diablo III Eternal Collection for the Nintendo Switch not long ago. This package contains all existing updates and is due out later this year on 2nd November.
Would you like to see an animated Diablo series on Netflix? Do you subscribe to Netflix? Tell us in the comments below.
[source variety.com]