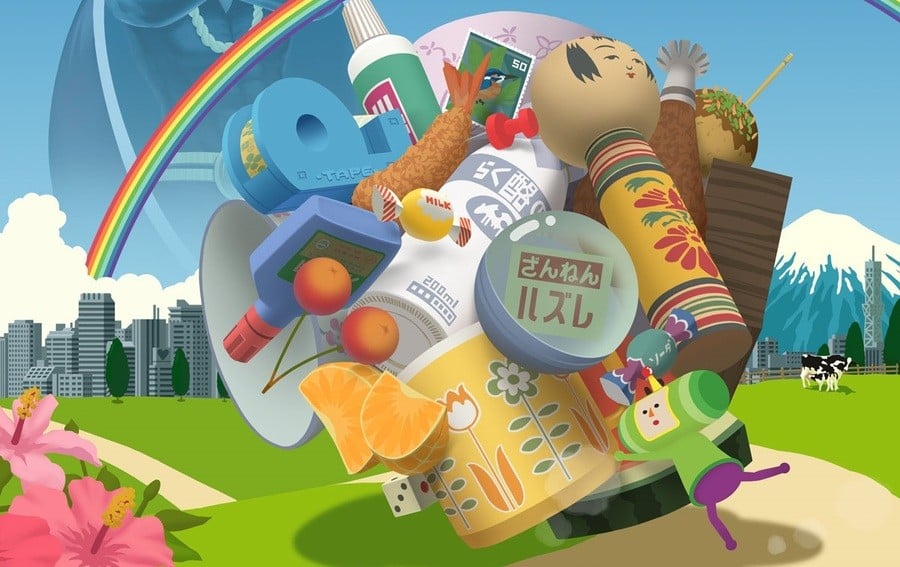 As fun and colourful as Katamari Damacy is, that didn't stop the game's director, Keita Takahashi, from temporarily walking away from the video game industry to pursue a career in playground building. Having now returned to game design, the artist recently opened up to US Gamer about his current frame of mind.
Sharing his thoughts about the Nintendo Switch, Takahashi said he had only recently acquired the hybrid system and contrary to many other individuals within the industry, he was a tad underwhelmed by The Legend of Zelda: Breath of the Wild and Super Mario Odyssey. He elaborated on this, explaining:
[The] gap between story and the system... bothered me, then I stopped playing. Then Mario, I was so excited about the new Mario but, after I finished Mario, I just turned off the Switch, I have never turned [it] back on.
Apparently, he's more of a PlayStation guy, making the following confession:
I played The Last Guardian, finally. That was good. I know some complained but I really respect [Fumito] Ueda-san.
Regardless of his thoughts about certain Nintendo games, Katamari Damacy Reroll will still arrive on the Switch at the end of November. As we've previously noted, the Namco title was first released on the PlayStation 2 in 2004. It's a game where you move about with a ball collecting anything and everything in sight. The Switch version of the game is high definition and will include special gyro controls as well as multiplayer for two players.
What do you think about Takahashi's comments? Do you think he needs another break from the video game industry? Will you be downloading Katamari from the eShop when it arrives on 30th November or holding out for the physical release? Tell us below.
[source usgamer.net]