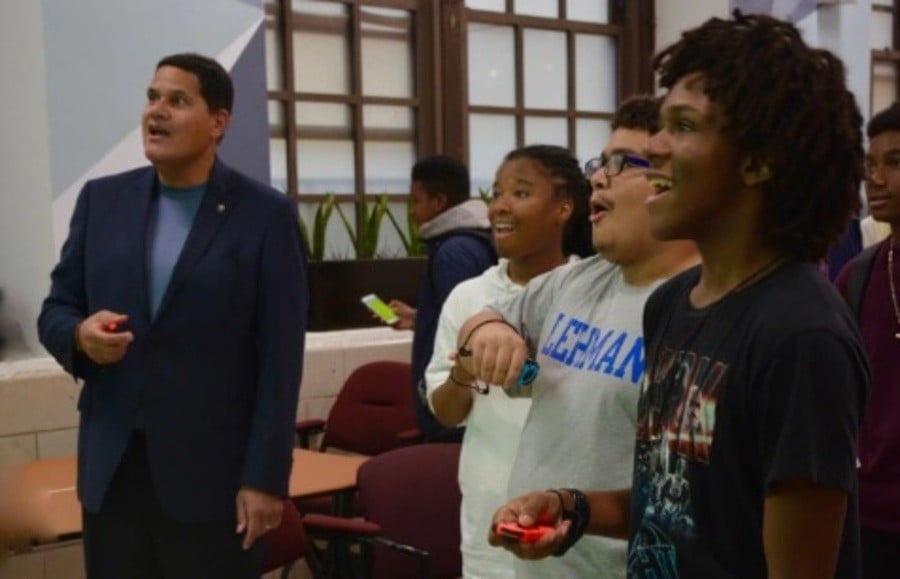 Earlier this week, Nintendo of America President Reggie Fils-Aime visited the DreamYard Preparatory school located in the Bronx, New York. As explained by the New York Videogame Critics Circle founder, the students in this location are part of an "underserved community in the poorest Congressional district" in the US. The non-profit organisation itself supports the less fortunate in the area who want to learn about games and technology.
While at the school, Reggie took the time to discuss the need for diversity in the video game industry and how hard work is the way to achieve goals in life, rather than luck - which he reportedly does not believe in. He touched on these subjects by discussing his own upbringing, including how he had grown up "literally a mile" from the school in the Bronx and how his family was originally from Haiti.
He also took some time to explain how there are more roles at Nintendo than just coding - ranging from art to accounting, and even spoke about working with Mario's creator, Shigeru Miyamoto. After his talk ended, he took questions, signed autographs and even played some Mario Tennis Aces with the students.
[source variety.com, via nygamecritics.com]