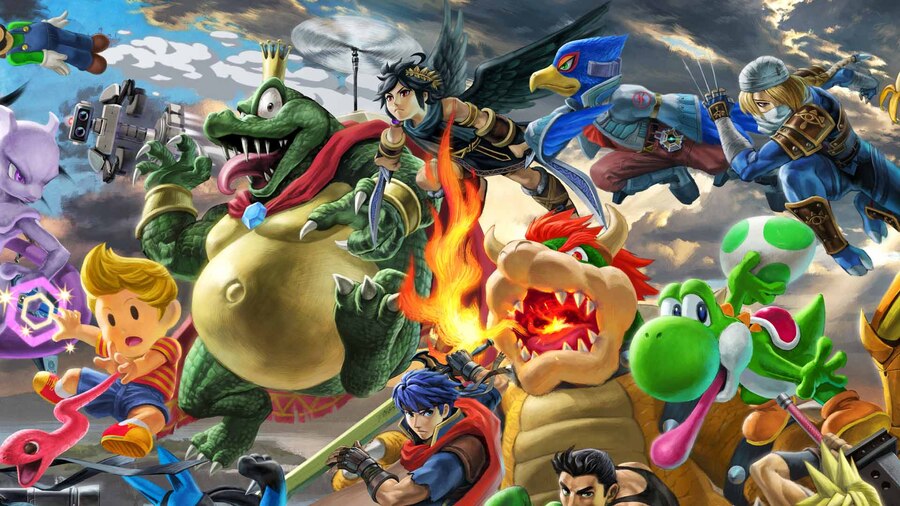 To ramp up the hype before the game's official release - and to give people the opportunity to have a bit of fun, of course - Nintendo is set to bring Super Smash Bros. Ultimate to "notable" college football matches in the US over the coming months.
The action comes thanks to a partnership with Wendy's College Tailgate Tour, the largest travelling fan experience in college football. The whole setup will feature a customised Super Smash Bros. branded trailer, complete with six gameplay stations and a jumbo-sized LED screen for the 'ultimate' gaming experience. The trailer will pull up in dedicated tailgate areas outside of major college stadiums, letting fans gather around, play, and cheer each other on before their big football matches.
Nintendo's Doug Bowser has said the following:
"Many of our biggest fans are now in college and have memories growing up playing one of the games in the Super Smash Bros. series. We want to bring Super Smash Bros. Ultimate directly to longtime and first-time players, and what better way than to combine two of college students' favorite pastimes: video games and football."
Here's a full list of the dates and places being visited by the tour. We don't know about you, but seeing a giant Super Smash Bros. themed trailer pull up in our vicinity would be more than enough to get us outside for a bit of much-needed fresh air.
Sept. 22 – Stanford @ Oregon
Oct. 6 – Alabama @ Arkansas
Oct. 13 – Wisconsin @ Michigan
Oct. 20 – Oklahoma @ TCU
Oct. 27 – Clemson @ FSU
Nov. 3 – South Carolina @ Ole Miss
Nov. 10 – TCU @ West Virginia
Nov. 17 – Miami @ Virginia Tech
Nov. 24 – Michigan @ Ohio State
Dec. 7 – The launch of Super Smash Bros. Ultimate!
Jan. 1, 2019 – Teams and location to be determined
Now then, how do we persuade them to fly this thing over to Nintendo Life HQ in the UK?