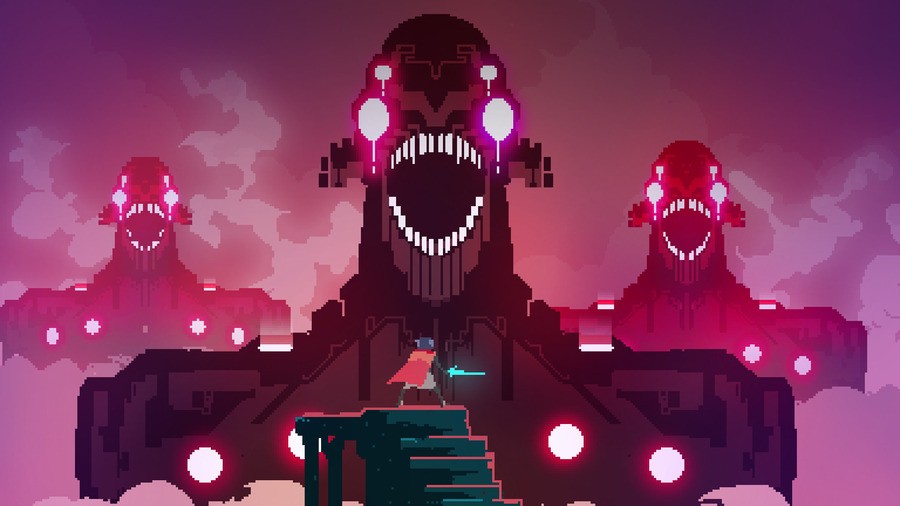 The latest Nintendo Download update for North America has arrived, and it's bringing new games galore to the eShop in your region. As always, be sure to drop a vote in our poll and a comment down below with your potential picks for the week. Enjoy!
Nintendo Switch retail
SNK Heroines: Tag Team Frenzy (NIS America, Fri 7th September, $49.99) Play online or with friends as SNK's iconic heroines in the brand-new 2 vs 2 fighting game, SNK HEROINES Tag Team Frenzy! Activate Special Moves with a single button, and make use of special items to change the tide of battle! However, the fight isn't over the moment you've chipped enough health away. Once your opponent is on the ropes, utilize your Dream Finish technique to win the match! Spectate on other battles online, use your winnings to buy voice clips and accessories in an all-new costume system, and customize your favourite heroine to your heart's content! Read our SNK Heroines: Tag Team Frenzy review.
NBA 2K19 (2K Sports, Fri 7th September, $59.99) NBA 2K celebrates 20 years of redefining what sports gaming can be, from best in class graphics & gameplay to groundbreaking game modes and an immersive open-world "Neighborhood. " NBA 2K19 continues to push limits as it brings gaming one step closer to real-life basketball excitement and culture.
Switch eShop
Hyper Light Drifter: Special Edition (Abylight, Today, $19.99) The wait is over, the worldwide acclaimed game Hyper Light Drifter is finally here with this impressive Special Edition! Runs at 60fps, includes new exclusive content and all the previously released remastered for a perfectly immersive gaming experience to play anywhere. Read our Hyper Light Drifter: Special Edition review.
Gone Home (Annapurna Interactive, Today, $14.99) You arrive home after a year abroad. You expect your family to greet you, but the house is empty. Something's not right. Where is everyone? And what's happened here? Unravel the mystery for yourself in Gone Home, a story exploration game from The Fullbright Company.
ACA NEOGEO FOOTBALL FRENZY (HAMSTER, Thu 30th August, $7.99) "FOOTBALL FRENZY" is a sports game released by SNK in 1992. Select from one of ten individual teams and compete to win the championship. A variety of formations allows for countless play patterns and extremely realistic games. A two-player versus mode is also available. The "ACA NEOGEO" series has faithfully reproduced many classic NEOGEO masterpieces.
Azure Reflections (Unties, Thu 30th August, $24.99) A side-scrolling bullet hell fangame based on one of the hottest shooting game series to come out of Japan, the Touhou Project! Enemies come at you from all directions with relentless hails of bullets! Fight back with a well-timed Danmaku Rush to tear your way through bullets and enemies alike!
Broforce (Devolver Digital, Today, $14.99) When evil threatens the world, the world calls on Broforce - an under-funded, over-powered paramilitary organization dealing exclusively in excessive force. Brace your loins with up to four players to run 'n' gun as dozens of different bros and eliminate the opposing terrorist forces that threaten our way of life. Unleash scores of unique weapons and set off incredible chain reactions of fire, napalm, and limbs in the name of freedom.
Chiki-Chiki Boxy Racers (Unties, Thu 30th August, $9.99) Drift like a pro with easy analog stick controls! The intuitive party battle mode offers fun for everyone. Play wherever you are, any time! A mode with separate steering and accelerating/braking controls is also available.
Dust: An Elysian Tail (Humble Hearts, Mon 10th September, $14.99) Immerse yourself in a gorgeous hand-painted world on a search for your true identity. As the mysterious warrior, Dust, your action-packed journey will take you from peaceful glades to snowy mountaintops and beyond.
FullBlast (Ratalaika Games, Fri 7th September, $5.99) With an art style inspired by the 80's and the 90's, FullBlast is a vertical-scrolling shooter that will bring a dose of nostalgia to all gamers who spent many an hour at their local arcade, engaging in Shmups. 
Gakuen Club (D3Publisher, Thu 30th August, $24.99) "Gakuen Club" is a school life romance game set in a famous private academy. The main cast includes popular voice actors KENN, Kensho Ono, Kohsuke Toriumi, Tsubasa Yonaga, Yuichiro Umehara, and Mark Ishii whose works can be found in many anime shows and games.
Grandpa and the Zombies (Tivola, Wed 12th September, $8.99) Grandpa Willy's brain might not be the freshest anymore, but he's not ready to surrender it to the zombies anytime soon! If only the brakes would function on his wheelchair.
Kentucky Robo Chicken (Solid9, Today, $2.49) Help the Robo Chicken get the stolen light bulbs back! Get to the end of each level in the shortest amount of time possible and try to collect all the Cogs along the way. Beware the hungry Roaches, pesky Flies, shooting cannons and other deadly obstacles.
Lifeless Planet: Premiere Edition (Serenity Forge, Today, $19.99) While seeking life on a distant planet, an astronaut discovers an abandoned Russian town. He suspects his mission is a hoax until a mysterious young woman saves him from a strange and deadly phenomenon. Read our Lifeless Planet: Premiere Edition review.
Mummy Pinball (EnjoyUp Games, Fri 7th September, $1.99) The most entertaining Pinball is back! Enjoy Mummy Pinball, a perfect reproduction of a real pinball machine, with all the graphic details and sounds. Discover all the secrets, complete all the missions and become number 1 in the world or the best among your Friends, posting your high score on the online leaderboard.
Planet Alpha (Team17, Tue 4th September, $19.99) Pursued by relentless enemies, you must harness the power of night and day as you struggle to survive. Key Features: Marooned upon an alien world. . . You have awoken on a strange alien world. Injured, alone and stranded you venture across this foreign land, navigating beautiful and varied terrain as you try to stay alive. Read our Planet Alpha review.
Time Carnage (Wales Interactive Ltd., Wed 12th September, $12.99) Time Carnage is a frantic survival wave shooter with gyro-based motion controls. Featuring single-player or two-player couch co-op gameplay! Travel through time and wreak havoc through worlds swarming with dinosaurs, monsters, robots and zombies. 
Switch Demos
3DS Retail
Yo-Kai Watch Blasters: Red Cat Corps & White Dog Squad (Nintendo, Fri 7th September, $39.99) Take down enemy Yo-kai and Big Bosses using skills and Soultimate Moves with up to 3 other friends*. As you tackle missions, befriend new Yo-kai to amplify your team's awesomeness. Read our Yo-Kai Watch Blasters: Red Cat Corps & White Dog Squad review.
3DS eShop
Breakout Defense (nuGAME, Today, $7.00) Breakout Defense is a breakout game where you will face off against the computer opponent through 20 exciting levels. Do your best to defend your own blocks while at the same time aiming to destroy the blocks of the computer opponent.
Double Breakout (nuGAME, Today, $7.00) Double Breakout is a breakout game which combines game mechanics from a traditional breakout game and a pong game. Play against the computer opponent through 20 exciting levels while aiming for a high score.
Nintendo eShop sales
Great deals this week! Check out the full list of deals available this week here.
So that's your lot for this week's North American Nintendo Download. Go on, be a sport and drop a vote in the poll above, and a comment below with your hot picks!