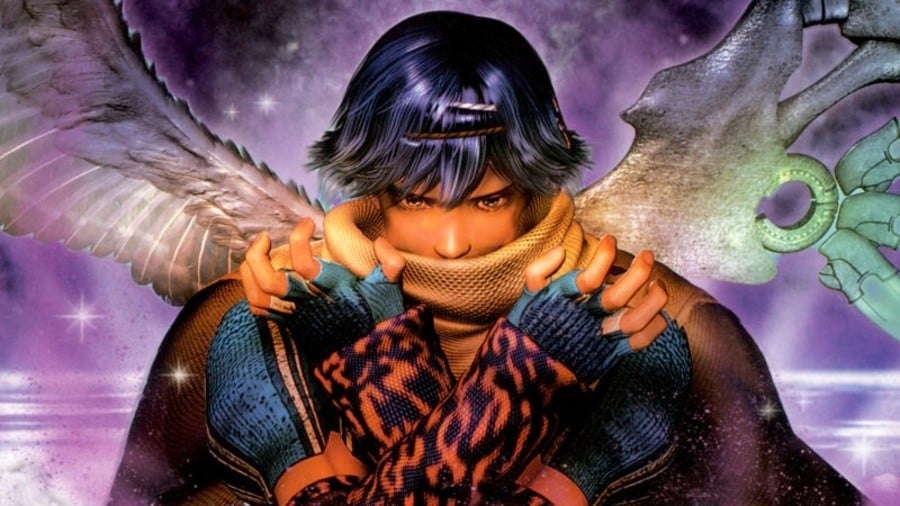 With Xenoblade Chronicles 2 - and now the newly released Torna - The Golden Country expansion - all signed, sealed, and delivered, developer Monolith Soft is setting its sights on the horizon, with new game ideas no doubt swirling around the office as we speak. One such idea is for a Baten Kaitos 3, with Monolith Soft artist Yasuyuki Honne sharing his excitement for a potential reboot.
This series started - and ended - its life on the GameCube, with Baten Kaitos: Eternal Wings and the Lost Ocean launching in 2004/05, and Baten Kaitos Origins coming slightly later in 2006 (although this one never saw a release in Europe). The games are RPGs in which the player assumes the role of a guardian spirit who, through in-game text response options, actually interacts with the lead protagonist. Despite reviewing rather well among critics, and generating a loving fanbase, the games sadly failed to meet sales expectations.
A third game in the series was originally planned for release on Nintendo DS, but after an oddly quiet period of time, the game was presumed to have been cancelled. Now, Monolith Soft's Yasuyuki Honne has confirmed this to be true.
"Baten Kaitos 2 [Baten Kaitos Origins] has been out for several years, but the flames continue to burn in my heart. Baten Kaitos 3 was in pre-production for a long time, but it was cancelled before it could ever finish."
As you can see, though, Honne still has a passion for this series and would like to see it continue - even going as far as to dream about potential upgrades and improvements it could receive. If you're of a similar mindset, make sure to fulfil his wishes below and let your voice be heard.
"Should the game come out now, it would benefit from a grandiose playground—one where you could explore the bottom of the seas, the earth, and the sky. Bandai Namco still has some of my work on it, so for those of you who wish to see it continue, please let them know, at Monolith Soft as well as Bandai Namco."
Did you play these games on the GameCube back in the day? Would you like to see a new entry for the series arrive on Switch? Make sure to let us know below.
[source siliconera.com, via gamekyo.com]