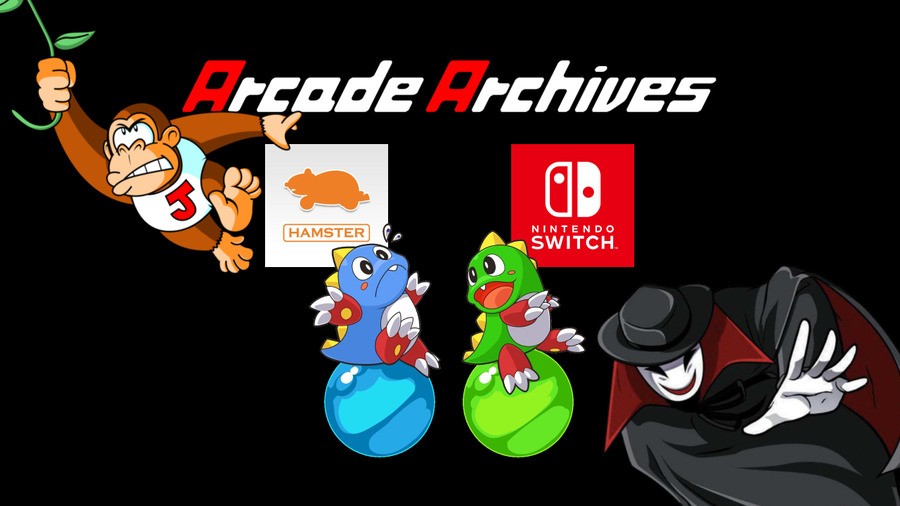 While all of us at Nintendo Life are still rejoicing over yesterday's confirmation of the puzzling adventures of a certain well-known dinosaur duo, Hamster overnight revealed the Arcade Archives release schedule for the Switch. If you want to be surprised on the eShop every week, you should hit up the next article, but if you are unhinged by a life of no retro surprises, these are the Neo Geo MVS titles arriving on Switch over the coming weeks:
Puzzle Bobble
Puzzle Bobble 2

The King of Fighters 2001

Zupapa!
3 Count Bout

Pleasure Goal

Savage Reign

Strikers 1945 Plus
An interesting lot, indeed. Not long after this, Hamster also teased another batch - this time non-SNK MVS Arcade Archives titles getting a new chance at the spotlight. This includes two more Nintendo titles:
ASO
Ninja Kid II
Route-16
Vs. Urban Champion
Athena
Ikari Warriors
Image Fight
As you can likely see, there are some true classics on offer in this second group. Irem's Image Fight will most certainly bring smiles to Switch shmup aficionados and unless something Fire Pro Wrestling related is announced soon (or Capcom jumps into the ring with Saturday Night Slam Masters), upon release 3 Count Bout will by default become the best wrestling game on the Switch.

Do any of these titles bring back memories of the simpler days? Which one of these will you be snapping up to your collection of retro classics? Hit that comment section below faster than anyone can type "Where is R-Type?!".
[source twitter.com, via twitter.com, japanesenintendo.com]