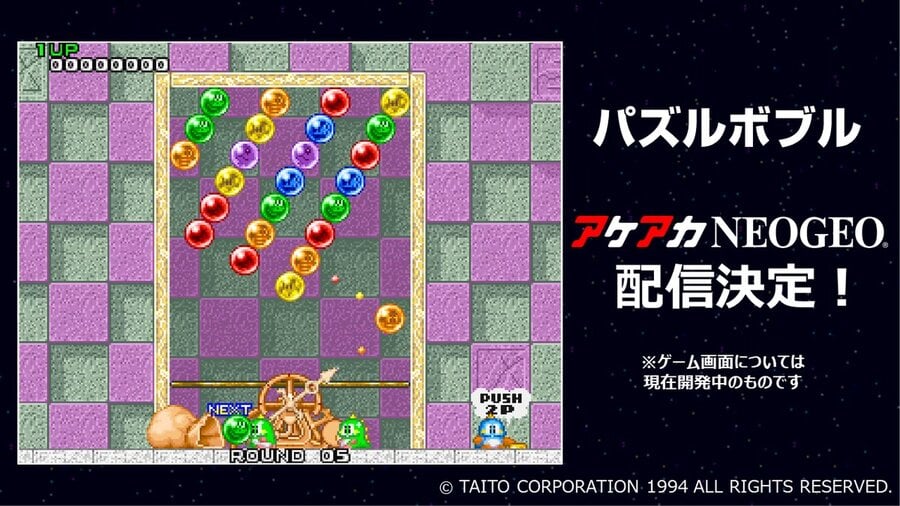 Hamster isn't slowing down with the ACA Neo Geo releases. This weekend, alongside the many Tokyo Game Show announcements, the Japanese publisher revealed it will bring Taito's Neo Geo game Puzzle Bobble and its sequel to the Arcade Archives on the Switch eShop. Below are the official tweets from Hamster:
Puzzle Bobble, also known as Bust-A-Move, is based on Taito Corporation's popular action platform series, Bubble Bobble (starring twin dragons, Bub and Bob). The puzzle games originally arrived in 1994. Release dates for the Switch versions have not yet been announced.
Are you excited Puzzle Bobble 1 and 2 are coming to the Switch? Have you played these games in the past? Tell us below.
[source twitter.com]