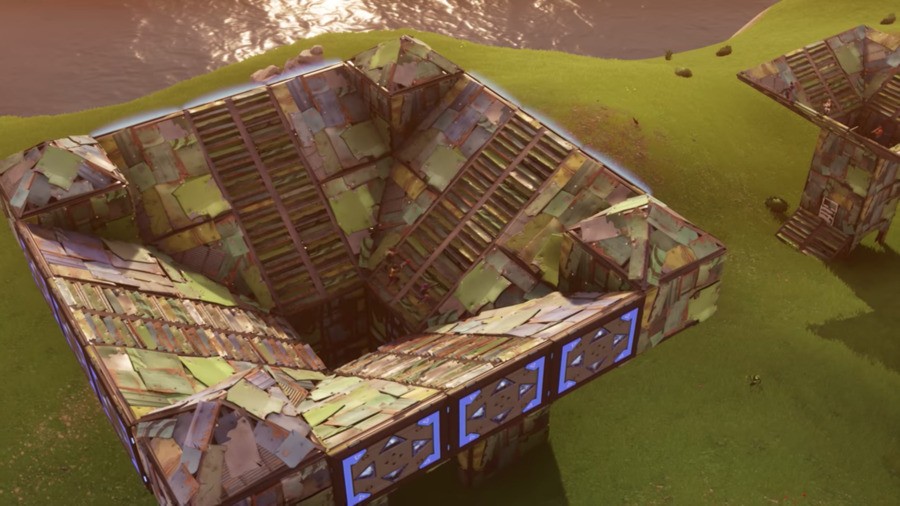 Epic Games' Fortnite has just gone into downtime for its upcoming version 5.41 patch, and a brand new item is set to arrive in the game later today which should make your building efforts much easier.
Introducing the Port-a-Fortress, a new consumable which creates a massive fortress to defend against and repel enemies. Acting in an almost identical way to the original Port-a-Fort, this new variant looks monstrously huge, providing you with much more cover than the standard version while building just as quickly. If you struggle to build quickly in the game, carrying one of these around with you for tricky situations should come in very handy.
Elsewhere, another new item called Spiky Stadium is set to appear in Playground mode. By throwing this item into an open space, an entire stadium will fly out, ready for you and your squad to get creative and come up with your own minigames. Perhaps you can throw basketballs around inside and see what happens, or use Shockwave Grenades to throw your friends around inside to see what chaos that might cause?
Remember that Fortnite will remain free-to-play regardless of a subscription to the upcoming Nintendo Switch Online service - which is launching very soon (18th in North America / 19th in Europe).

Do you enjoy Fortnite's building element? Or do you find it a little tricky to get your head around? Let us know if this new addition sounds like a winner in the comments.

[source epicgames.com]