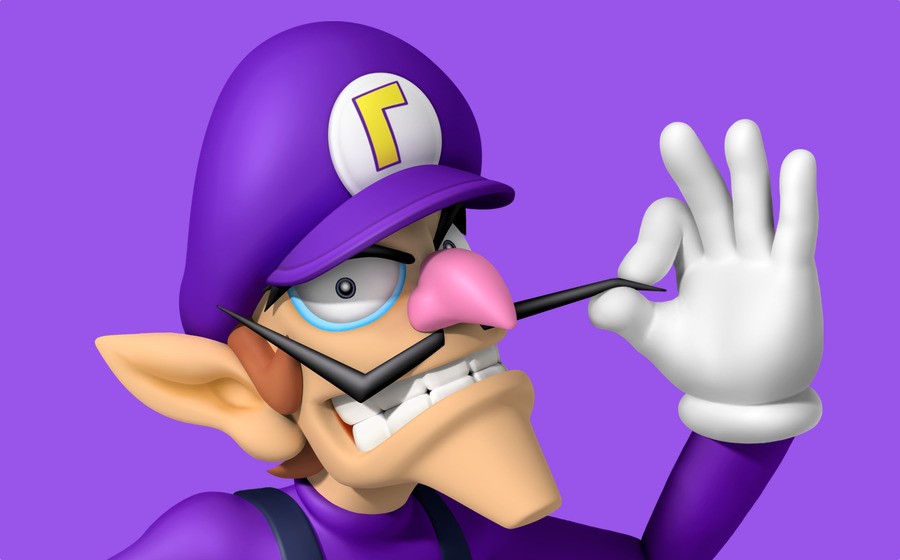 Lots of (usually very angry) people want Waluigi to be a playable character in Super Smash Bros. Ultimate. We know it, you know it, the poor souls working as Nintendo forum moderators definitely know it, and even game creator Masahiro Sakurai knows it, but that hasn't stopped fans taking every possible opportunity to express their Waluigi-based desires.
While some specific situations have certainly got out of hand in the past - including a saddening level of harassment aimed at Sakurai himself - there are also those at Nintendo who view the whole thing in a very positive light.
One such figure is Nintendo of Canada's Communications Manager, Andrew Collins, who has explained his own feelings on the passion expressed by Waluigi fans. Speaking to Okay, Cool, Collins took the time to answer a question about the fans' response to the character being excluded from the game.
"I think it's great when something builds naturally because, you know, as a marketer, when you have something that goes viral like that it's brilliant. You can't buy that. You can't create it. And when the fans do something like that, it's amazing. But it's so good to see from a passionate side of things. And let's face it, it's funny.
I've seen some of the photos. I've seen some of the artwork that people have created, and it's fantastic to see their passion. And, you know, there are some gifted people out there."
So, while going as far as to believe that the presence of a couple of chairs signified the character's potential inclusion is slightly optimistic, the passion and dedication to the franchise are appreciated all the same.
You should feel free to express your innermost desires for the character's future, but please Waluigi-hype responsibly.
[source okaycool.ca]