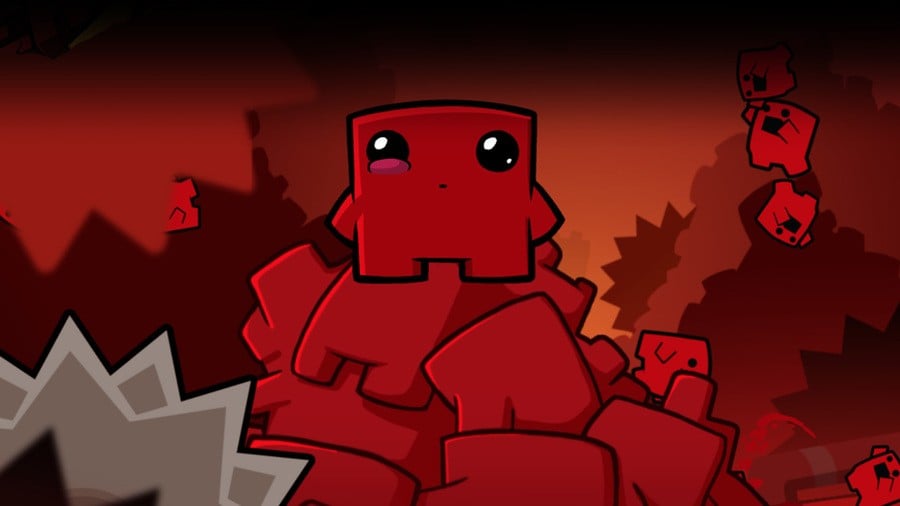 Super Meat Boy is one of many beloved indie titles that has gained something of a cult following over the years. Appearing on almost every modern console under the Sun, the game is popular thanks to its precise - and incredibly challenging - platforming, and a new title under the name of Super Meat Boy Forever is on the way, too. 
Speaking of which, Tommy Refenes, co-founder of the series' developer Team Meat, has been speaking to Nintenderos about what players can expect from the new game. Various details were confirmed during the interview, such as the inclusion of online features (which will extend to contain a classification table so that players can easily compare their stage times) and the fact that the game will run at 60fps and 1080p on Switch. Also, the subtitle of 'Forever' was apparently chosen because "the levels are generated randomly, so you could almost play Super Meat Boy ... Forever".
Interestingly, though, in answer to a question talking about potential differences or exclusive features present in the Switch version, Refenes touched on the idea of an amiibo figure. He notes that the Switch version doesn't have any exclusive features - as part of a move that aims to see an identical release across all platforms - but also mentions that, "if" an amiibo is ever made for the game, its features would likely be exclusive.
"At the moment no. But if we ever do an amiibo, I'm sure that its function will be exclusive to Switch, although for now all platforms receive the same game. "
Of course, third-party amiibo figures are extremely rare beasts. Aside from those who have been added thanks to their support in Super Smash Bros., there aren't many cases other than the Shovel Knight series and the Monster Hunter amiibo exclusive to Japan. It seems strange for a third-party developer to even consider the possibility of having its own amiibo unless conversations were already in place, but perhaps we're just getting a little too excited at the prospect. We'll let you lovely readers decide whether or not this statement is a subtle hint at things to come.
If you have your own thoughts on this, make sure to share them with us in the comments. Would you happily snap up a Super Meat Boy amiibo if given the chance?
[source nintenderos.com]